Meet Our Y2K-inspired Dolls!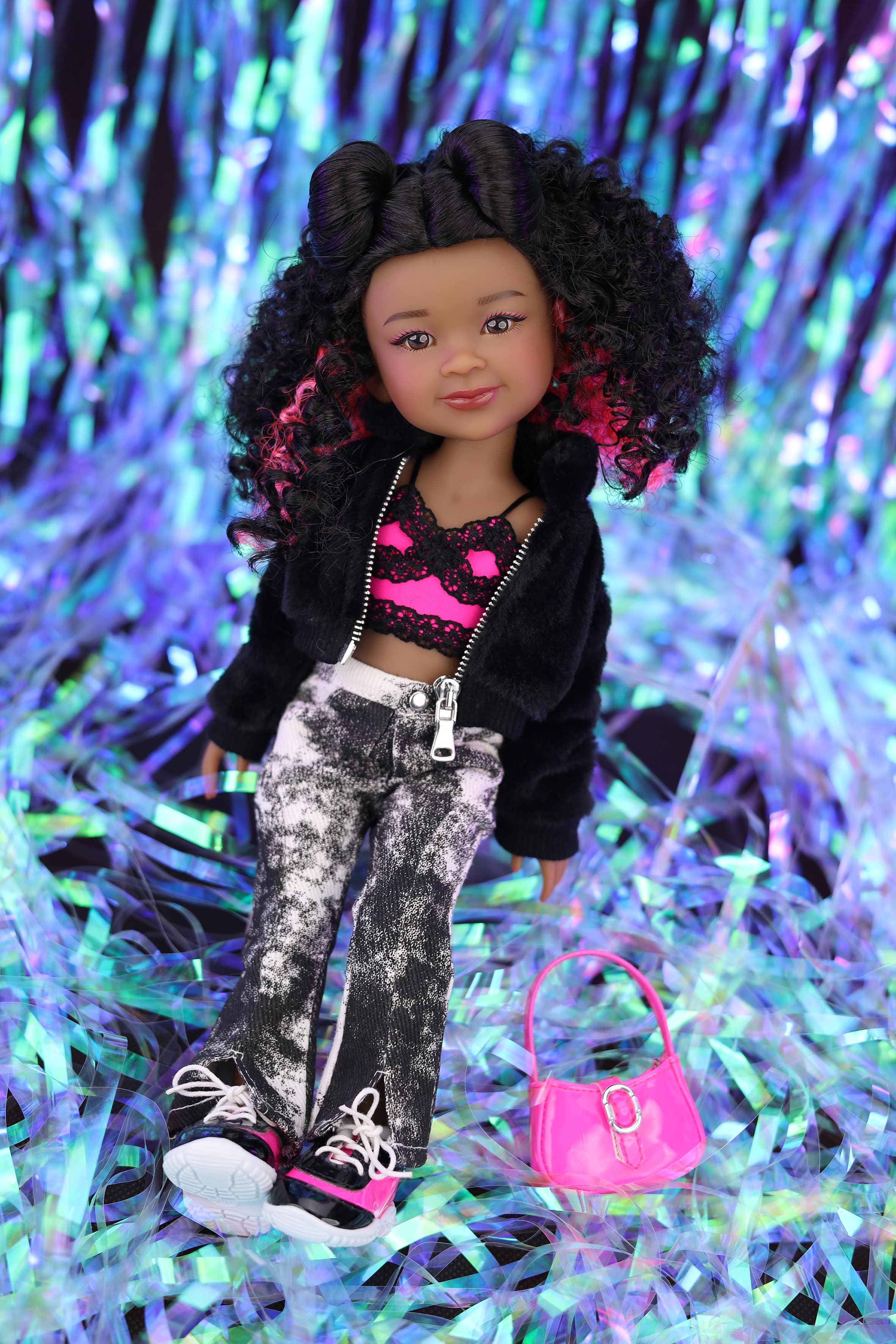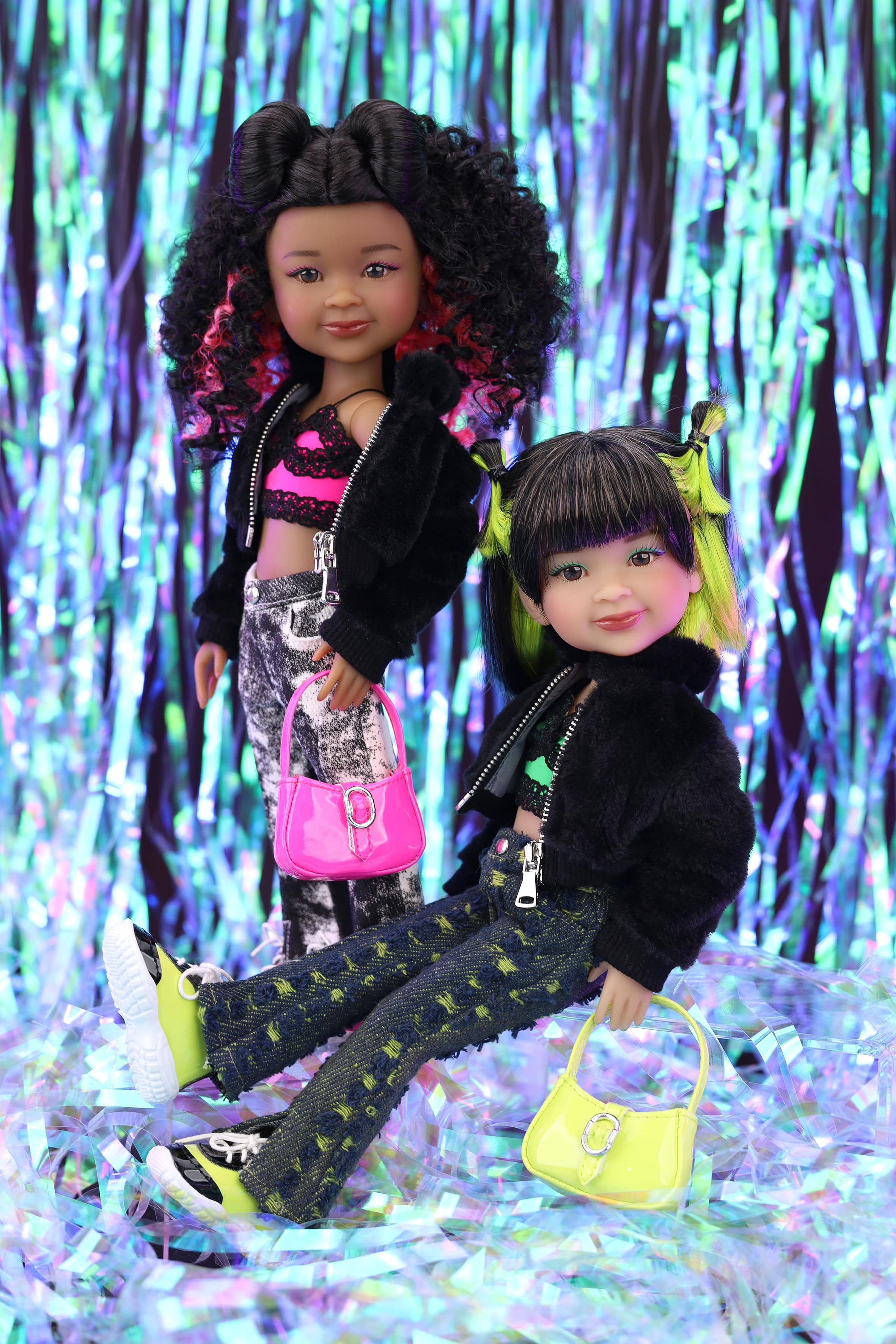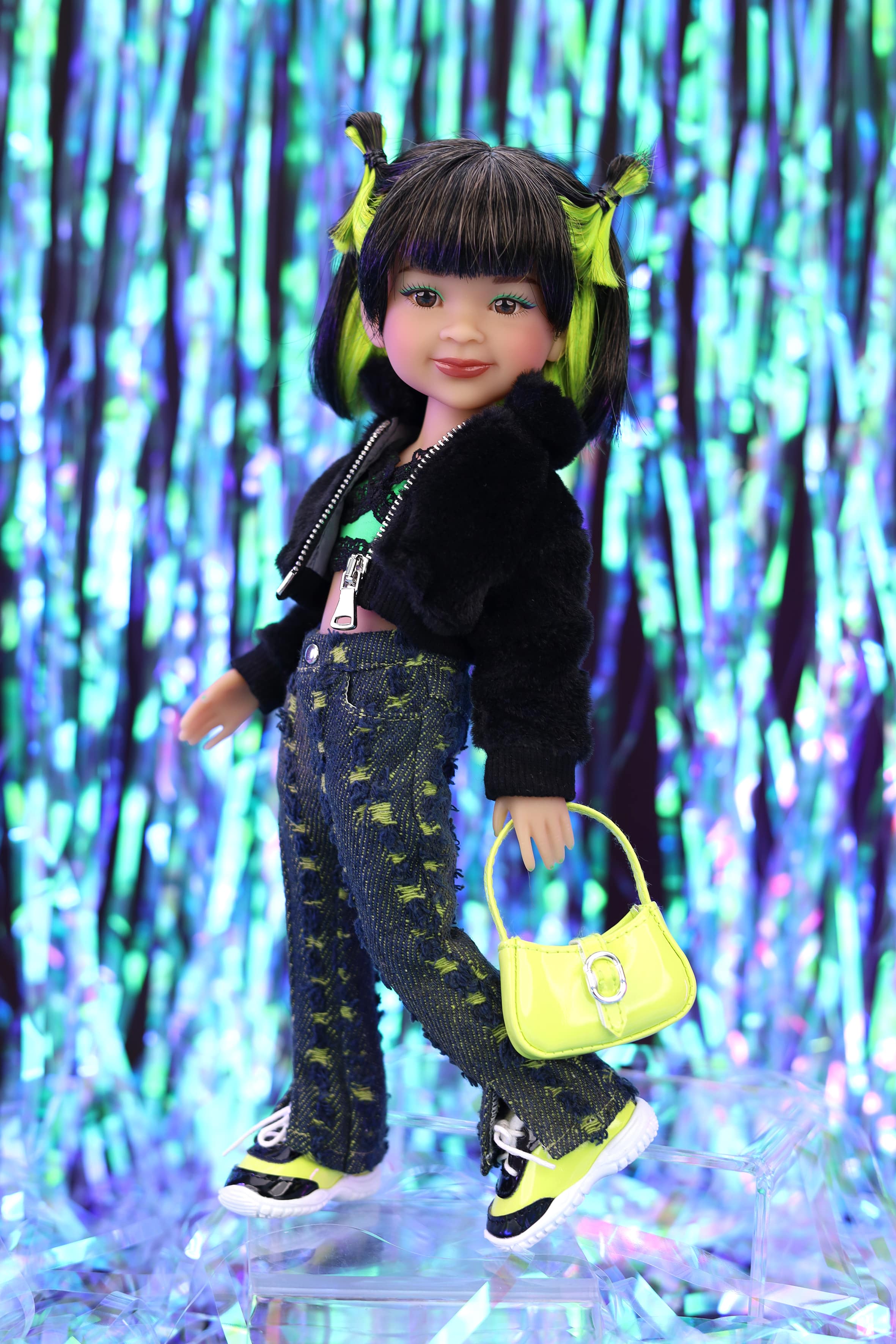 Mackenzie, Ruby Red Siblies Limited Edition Doll, 2022 
Ashley, Ruby Red Siblies Limited Edition Doll, 2022 
-
Y2K is a style subculture that blends sugary sweet girly aesthetics with techy fabrics and hardware. Y2K lives in the saturated section of the color wheel, vibrant in bubblegum pink and neon. The fabrics are metallic, shiny, plush, furry, gauzy, and translucent. Think Y2K and think gaudy flatforms, pleated mini skirts, tiny sunglasses, spaghetti straps, butterfly clips, crop tops, baguette bags… the list could go on forever! 
-
Y2K is maximalist and kitsch - pile it on and make it cute! One of the most fun things about this trend is playing with proportions and rejecting classic silhouettes - you can pair a tiny baby tee with big baggy cargo pants or wear a heavy knit sweater with a micro mini - totally fetch!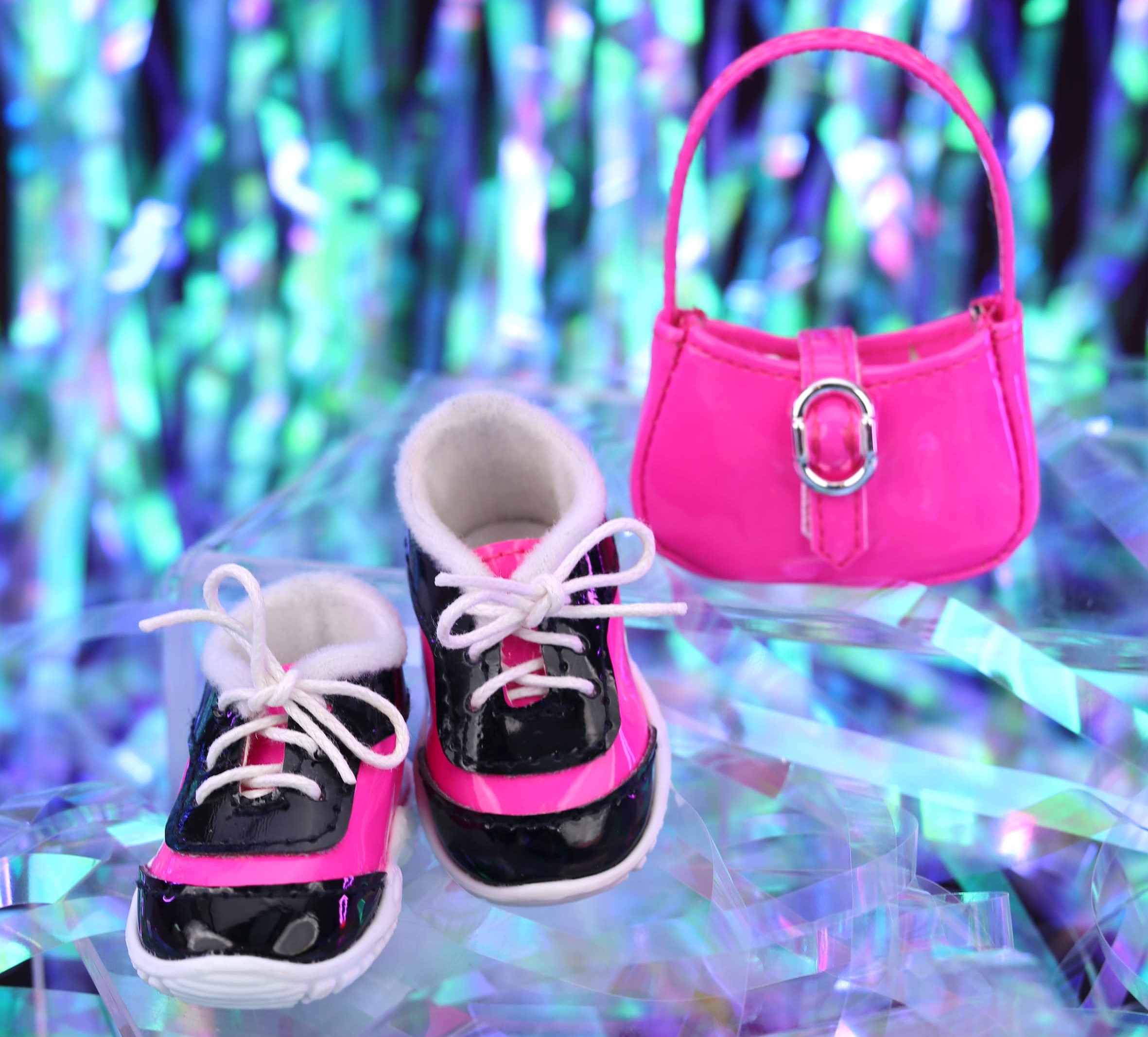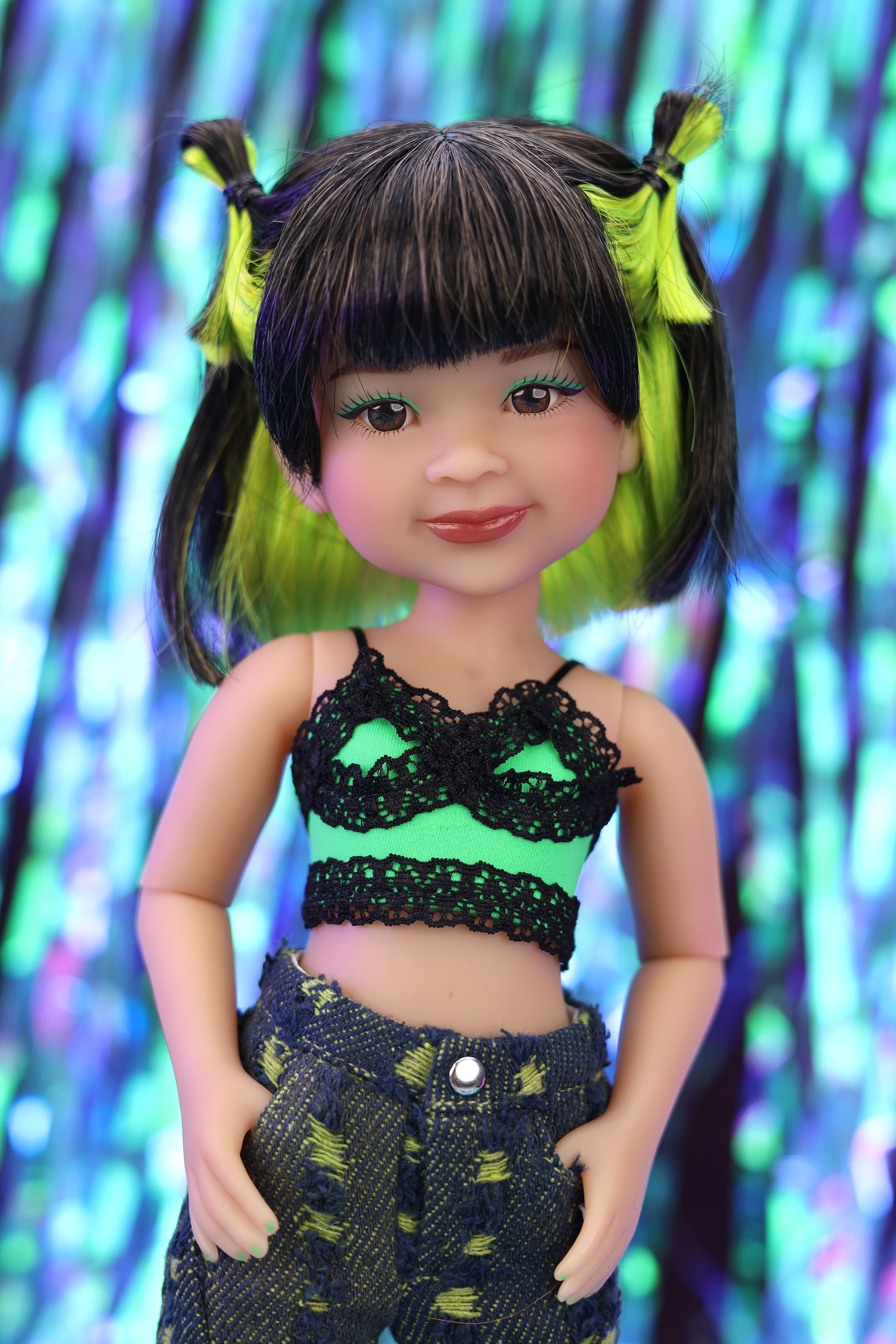 Y2K isn't just a random collection of letters and numbers, it's an abbreviation for the year 2000. The Y2K trend is a resurgence of the fashions popular at the turn of the century - roughly the late nineties to the early 2000s.
-
Fashion trends and styles tend to vary wildly from decade to decade - in the 50s skirts were hooped and full, in the 60s they were slim and elegant. The hyper-femininity of Y2K fashion is a response to the almost masculine grunge aesthetics of the nineties. Gone were the apathetic oversized lumberjack shirts and baggy jeans - replaced by hyper-aware mesh and slogan tank tops.
-
The trend was influenced by the culture and politics at the turn of the century. Fluffy cuffs and matching plaid sets were made iconic in movies such as Mean Girls and Clueless, whereas the dot.com boom and an increasingly mechanized society were reflected in Y2K's futuristic amorphous shapes and robotic imagery. 
-
The frenetic energy of Y2K fashion mirrored a world teetering between the analog and digital - pressing against the membrane of a promised technological utopia. The lurid colors and tricky textures suggest optimism about the future, tinged with an uncertainty borne by its alien nature. 
Fashion trends have a habit of circulating. Many have experienced, and then re-experienced, flared jeans and fringed vests. Retro is always in! Now it's finally the turn of the 2000s - it's been long enough that the trend is being re-discovered - sometimes by people who weren't even alive the first time around!
The current Y2K trend is being called Neo-Y2K (put simply, new 2000) and its evident that a lot of things that made it popular at the beginning of the century are making a resurgence now. Now more than ever we are constantly experiencing technological advances - with web 3.0 on the horizon, a preoccupation with an incoming always-online existence is being filtered into our fashions. Moreover, famous 2000s properties are being cast back into the zeitgeist - The Matrix just got a brand new reboot, the Friends recently got back together, and the Scream franchise has been picked up again.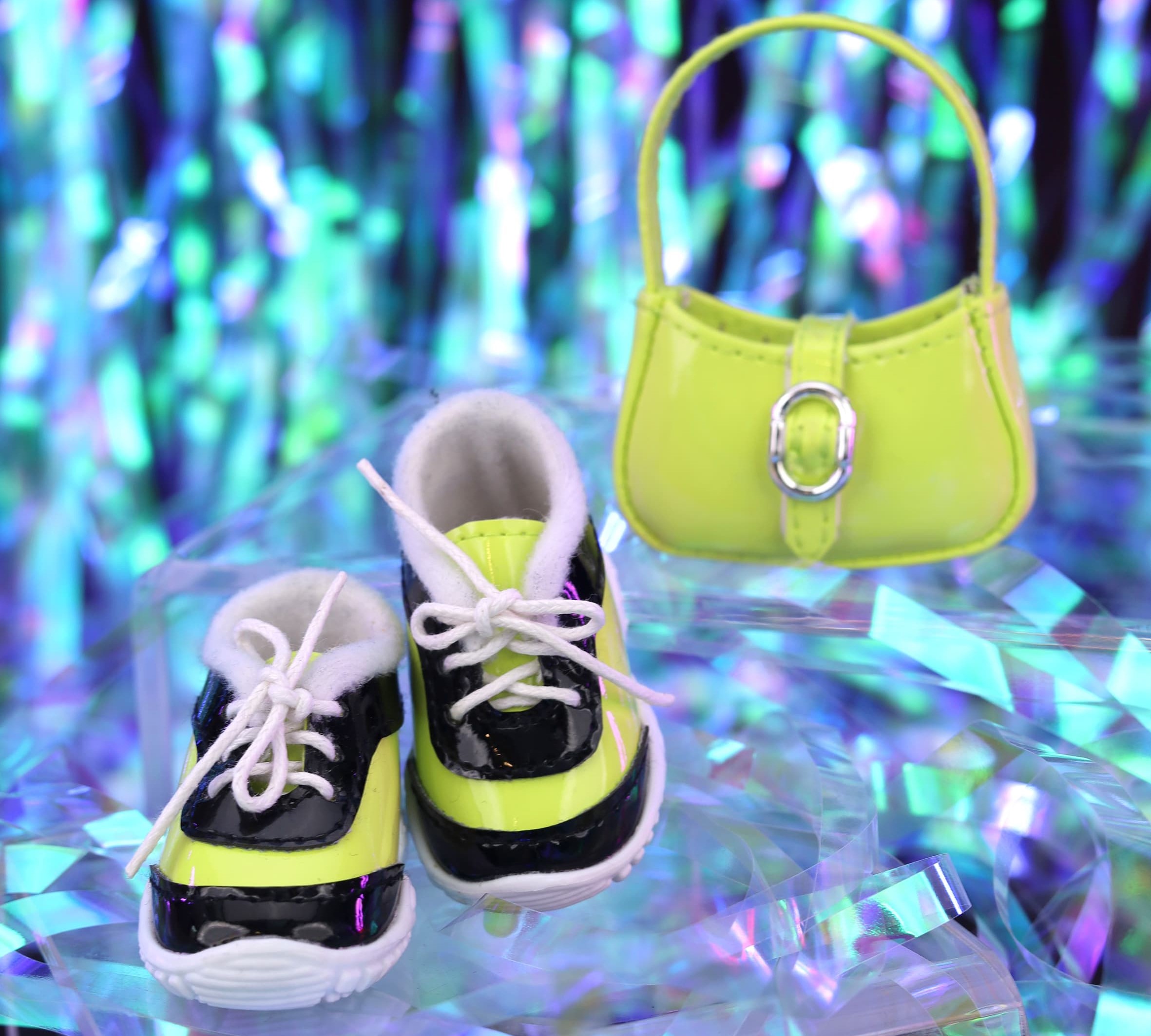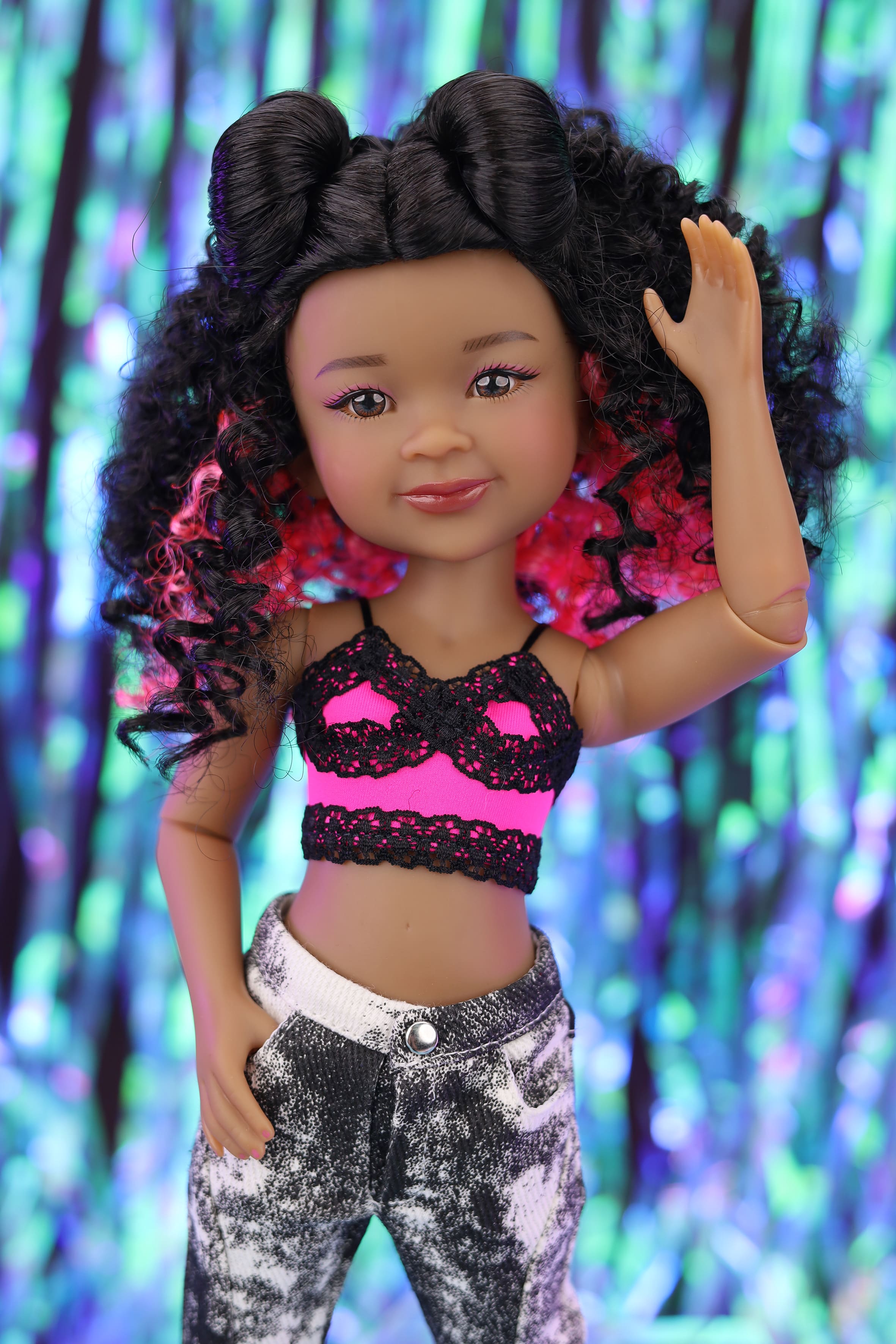 Meet Our Y2K-inspired Dolls!
A lot of our design team grew up in the early 2000s, so were eager to jump into the Neo-Y2K trend - to celebrate taking a new spin on a retro style, the design team gave the Y2K girls a brand new head sculpt! Ashley and Mackenzie have a youthful face sculpt - with full cheeks and mischievous style - perfectly capturing the aesthetics' playfulness. 
-
Ashley & Mackenzie's outfits both have colorful neon motifs, popping up in their hair, shoes and tiny handbags. The neon pink and green is contrasted beautifully against their tanned skin. They wear many iconic staples of Y2K fashion: chunky sneakers, lace camisoles, treated denim, baguette bags, and fabulous furry jackets. Ashley and Mackenzie are the perfect neo-Y2K mascots! 
-
Available for pre-order XXX
-
100 pcs available 

What do you think of these new doll's style? Do you have any suggestions for other styles or fashions that should appear in the Ruby Red Fashion Friends? We would love to receive your feedback! Let us know your thoughts in the comments or email us at [email protected]
-
Want to see sneak previews of all our upcoming dolls? Join our official fan club for exclusive giveaways, polls, and a fun active doll-loving community! Find out more here: https://rubyredtoys.com/content/22-fan-club