Meet our Competition-Winning Doll: Kelly
Learn all about our fan collaboration!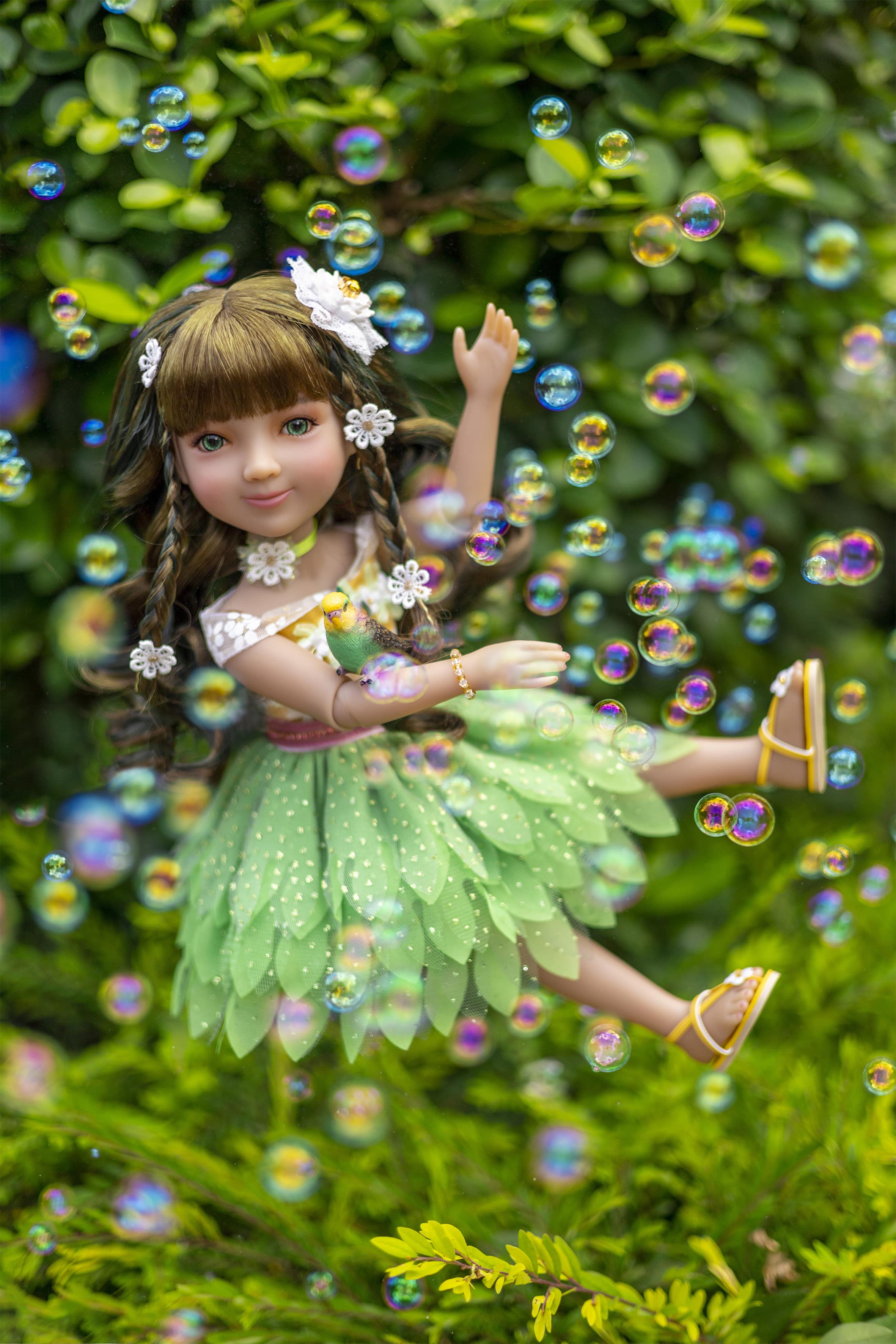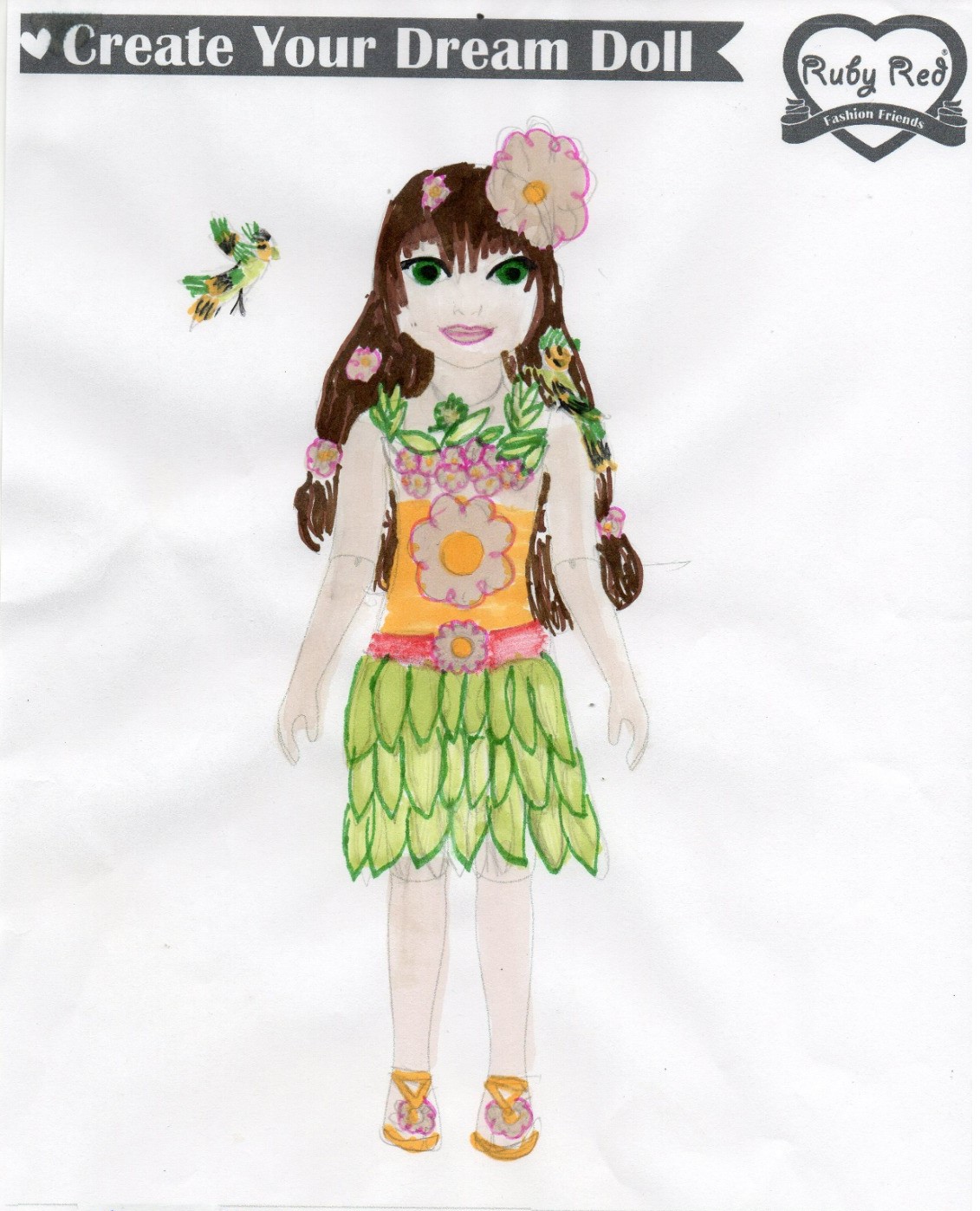 Angelina Kryshkina's Original sketch of Kelly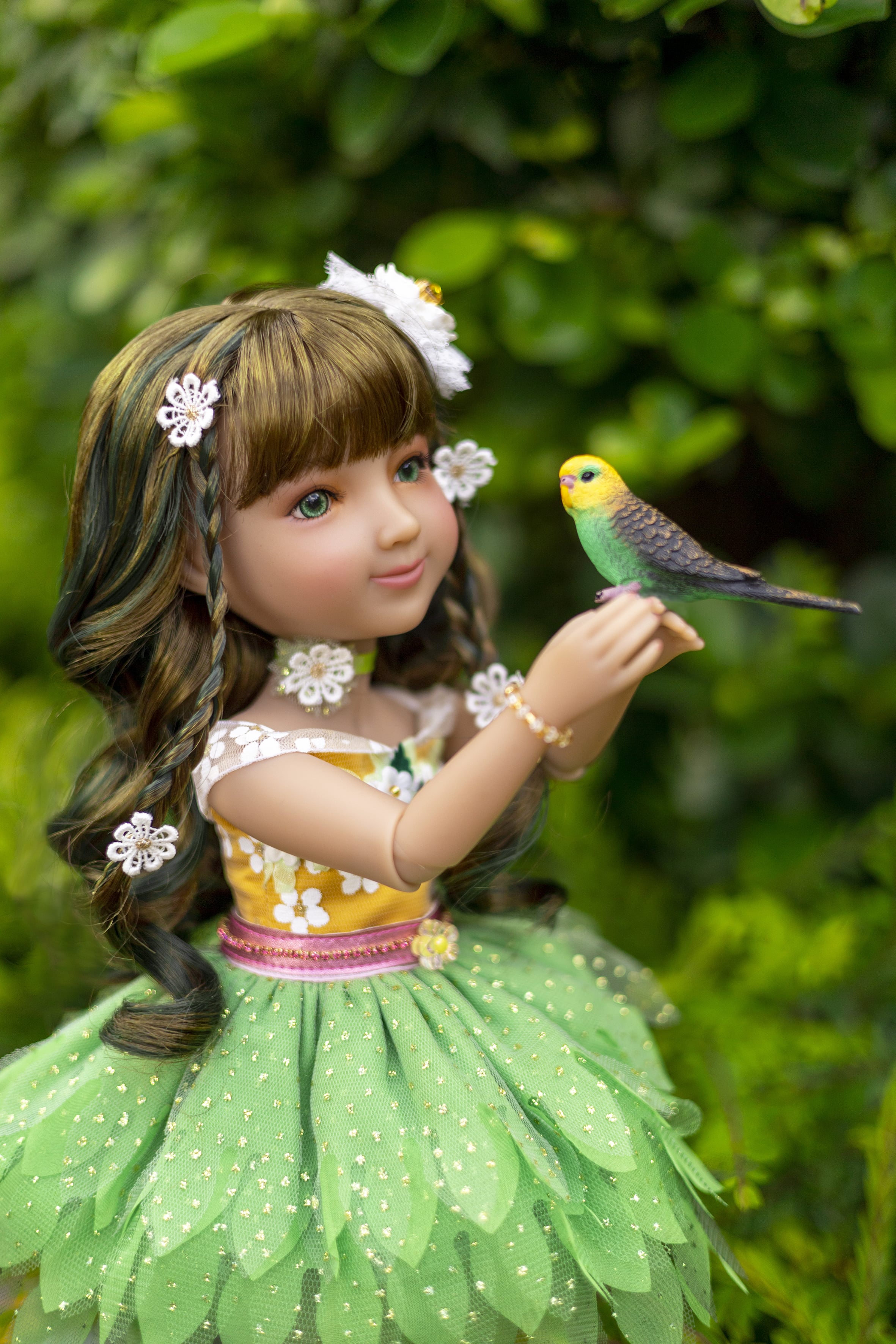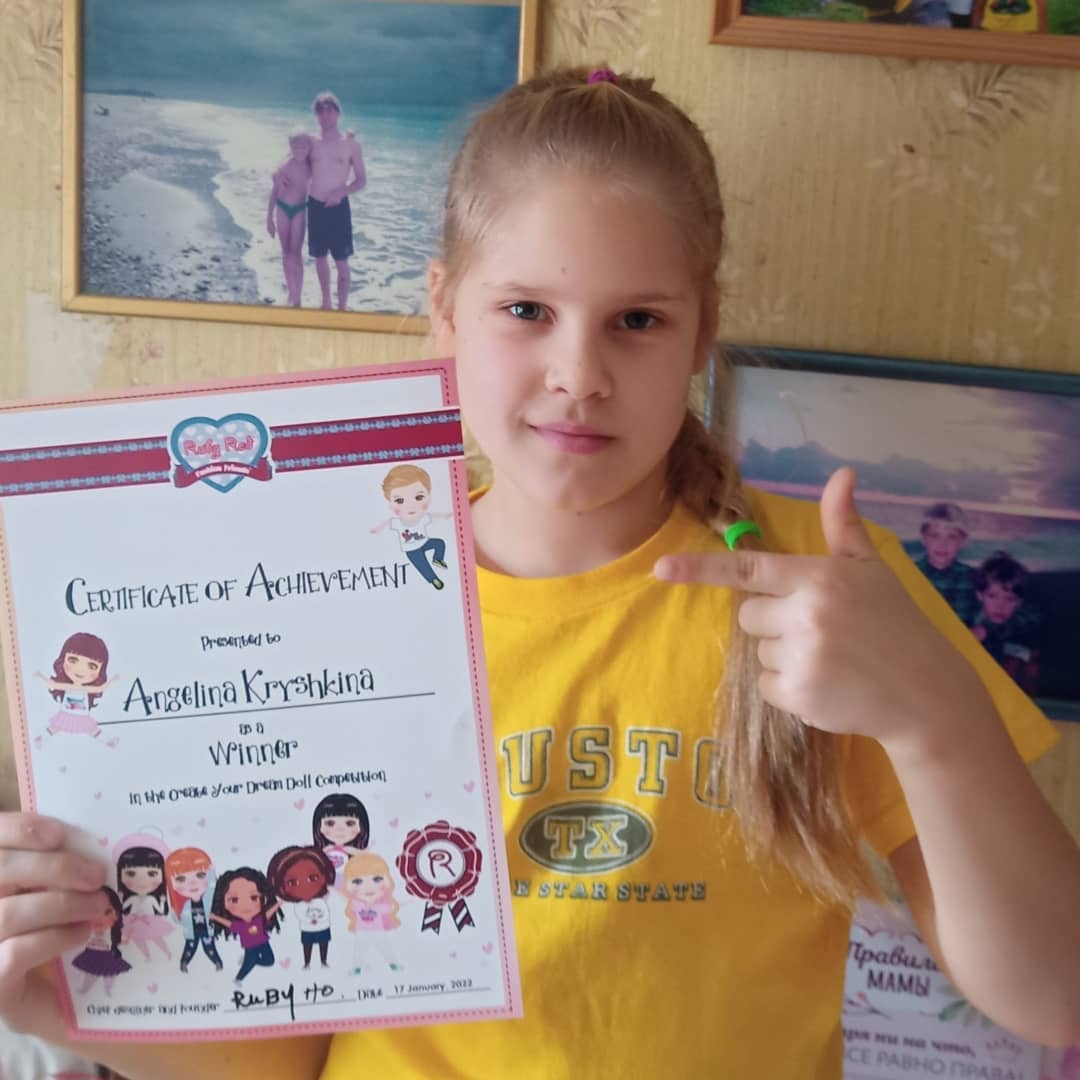 Angelina Kryshkina with her winner's certificate 
After months of tense anticipation, we are finally ready to release the next Fan Edition doll! The Ruby Red team have collaborated with young designers all over the world to bring you the dolls of your dreams. This doll was designed by Angelina Kryshkina (age 9), read her story here: 
-
- Kelly is a doll that represents spring. When she comes, it becomes warm and sunny, the first flowers and trees bloom around. Birds are flying around with joyful songs and people are smiling. So I painted her smiling with flower decorations. 

-------------------------------------By Angelina Kryshkina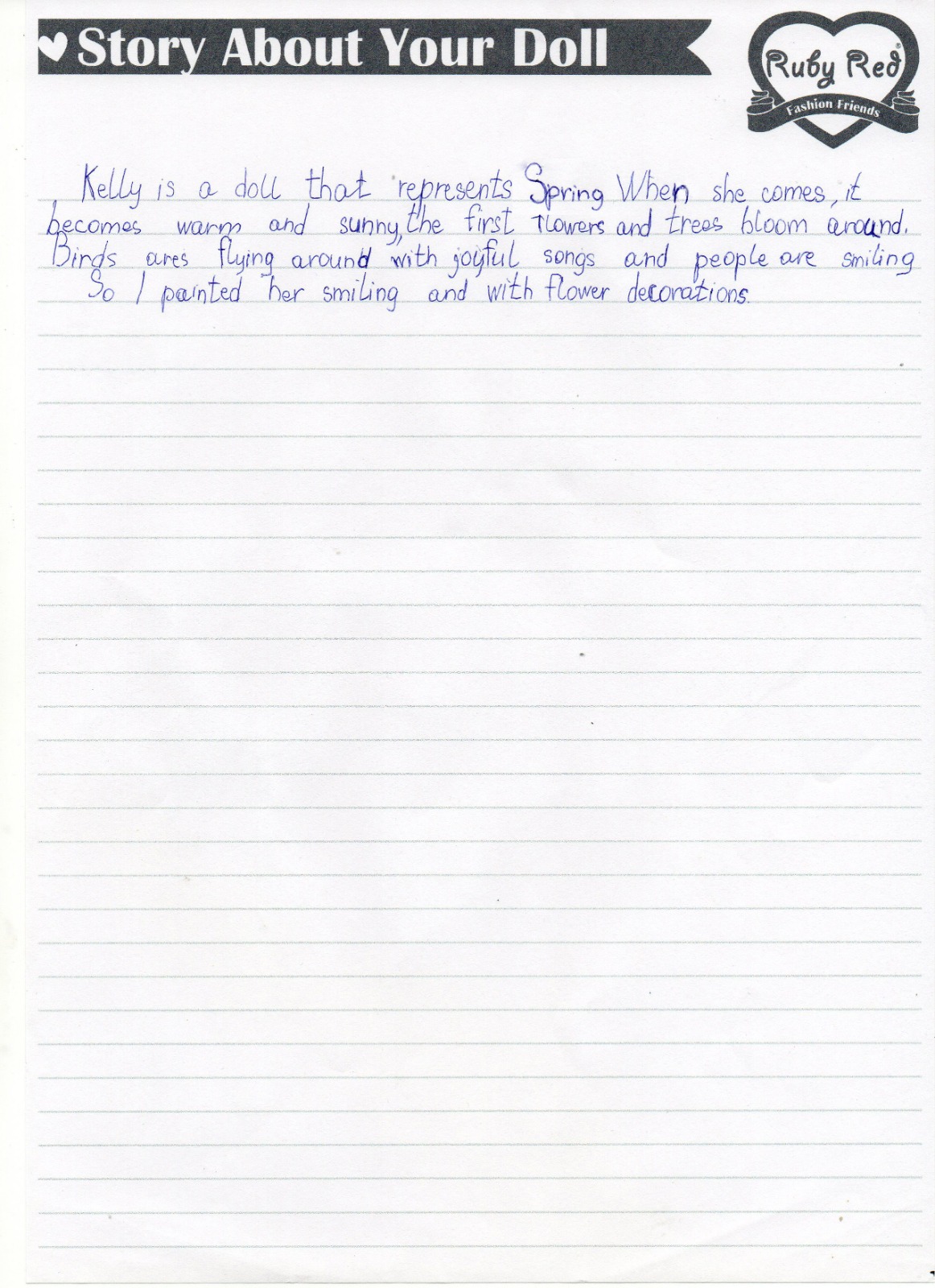 Angelina's design is a winning one because it is so vibrant and optimistic. The design team thought that this beautiful fairy would be the perfect celebrant of the transition from Spring to Summer. Her story was short and sweet, but told a whimsical tale of a Spring fairy who brings happiness and joy wherever she lands. The Ruby Red team believes that protecting the environment is everyone's responsibility, and therefore we wanted to create a doll that encourages appreciating, enjoying, and looking after nature. 
-
The design team also loved how Angelina's design incorporates unusual materials, such as natural elements like leaves and flowers. This is what inspired Kelly's beautiful tiered skirt, that looks like overlaid branches from a tree. The skirt is studded with sparkles to mirror the morning dew. To continue the environmental theme, her brunette hair is permeated with forest green streaks so it looks like the earth itself. Angelina thought outside of the box to create this beautiful sketch, and it was our pleasure to bring it to life! 
-
The final doll design stays true to Angelina's original vision. Kelly is absolutely festooned with flowers. They appear in her hair, in her accessories, on her outfit, and even on her shoes. She has a daisy choker, daisy studded sandals, a shirt smattered with daisies and a giant white flower sitting a-top her head. Kelly looks like she has sprang from the ground herself, blooming every bit as much as the flowers and trees surrounding her. The yellows and greens in her outfit are as brilliant as those on the page, mimicking the dazzling feathers seen on exotic birds. Kelly comes with loads of accessories that can be re-positioned and re-styled over and over again. She also arrives with her sweet pet parrot, who accompanies her on all her magical adventures.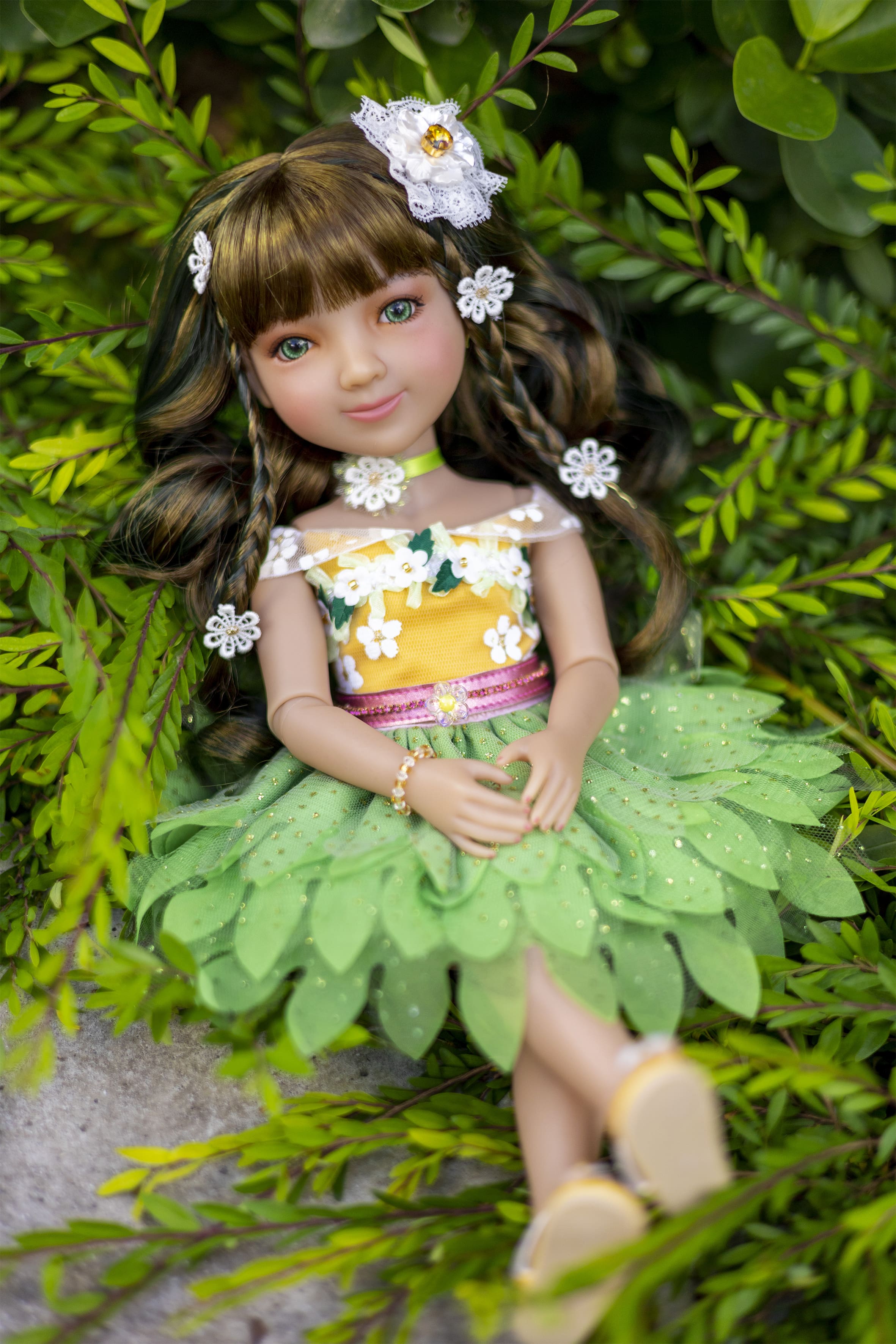 Kelly, Ruby Red Fashion Friends, Fan Edition, July 2022
Once again, we want to thank Angelina Kryshkina for her creative spirit, awesome sketch, and inventive story. We are sure you will have a bright future in doll design, maybe even at Ruby Red Galleria!
Stay tuned for more details and behind-the-scenes info on the rest of our competition-winning dolls.
What do you think of this fan collaboration? Let us know in the comments or email us at [email protected]
Shop Kelly: www.rubyredtoys.com/11-fan-edition