Read all about how we designed our new doll and made a little girl's dream come true!
Our latest release is a doll inspired by one of our young fans! I received a very creative drawing from a five year old doll enthusiast, who asked me to turn that drawing into her very own doll. I loved her artwork and admired her ability to express herself visually at such a young age. After asking her some more questions about what she wanted the doll to look like, my team and I set about turning this little girl's dream doll into a reality.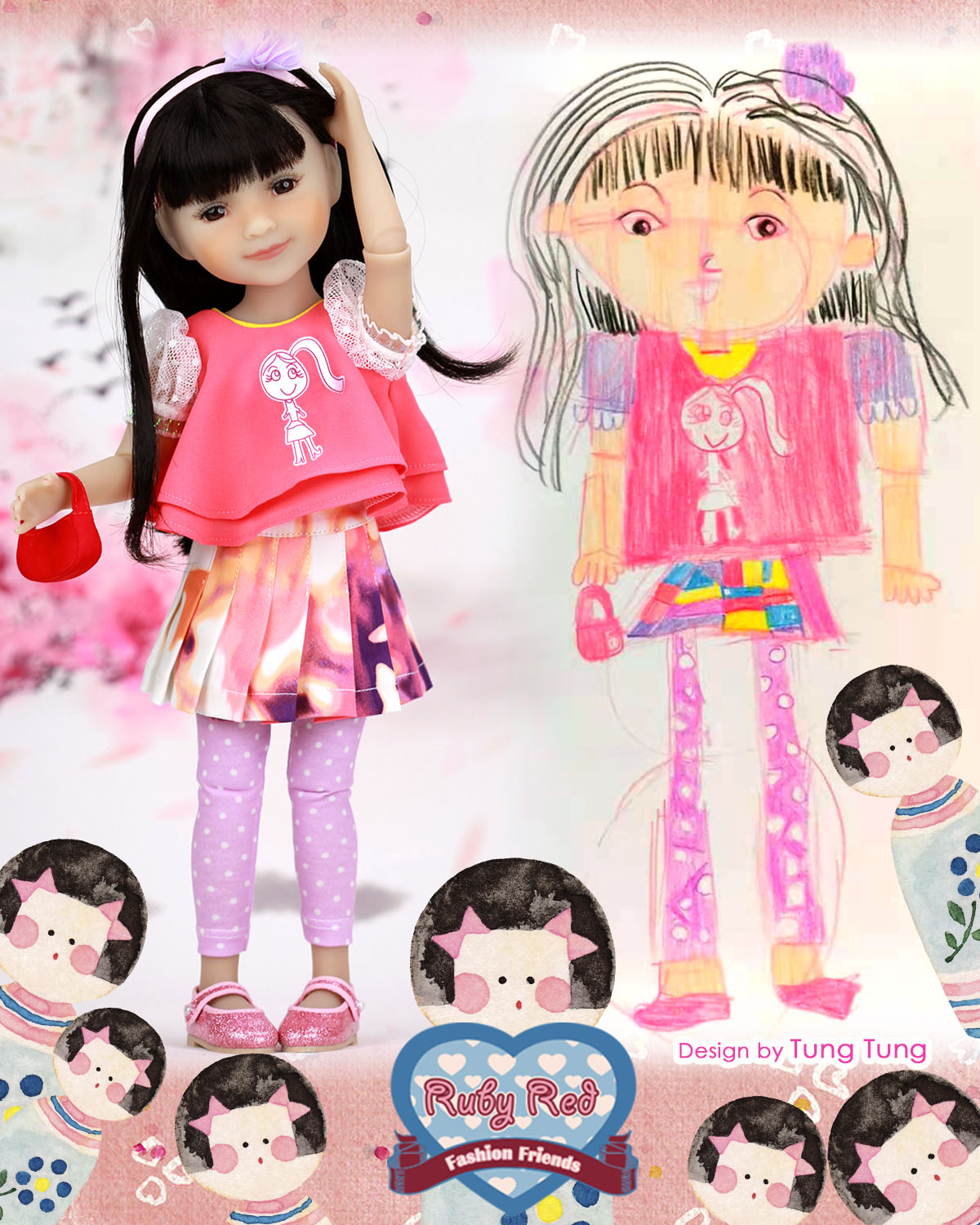 Tung Tung and her original design
Our young fan gave me a very detailed explanation about each element of the doll's design. She told me that the graphic she chose to feature on Tung Tung's T-shirt is the original drawing that inspired her full design and that this picture represents the perfect doll she wants to grow up with. Our young fan also informed me that she made sure to include lots of interesting textures and patterns, adding sparkly pink shoes and purple polka dot leggings. Tung Tung's long hair is also inspired by her personal experience. She likes to practice swimming everyday, and so her family insist she keep her hair short so it can dry quickly. However, she would prefer to have long and lustrous hair, and so gave her doll, Tung Tung, the beautiful long hair she wishes to have. She also gave Tung Tung a headband that matches her own, it was given to her by her Auntie. She loves the big purple flower on the headband and can't wait to see it on her doll!
After talking to our young designer all about the fashion and style of the doll, I asked her what personality she wanted her to have. She told me that she thinks kindness is really important, and that the doll should always be nice and give people nice things. Inspired by her generous spirit, we decided to donate a percentage of the proceeds from Tung Tung's sale to UNICEF. With the sale of this doll, we hope not only to create something beautiful for our RRFF fans and fulfil the dreams of our young fan, but also to help children all around the world have a better life.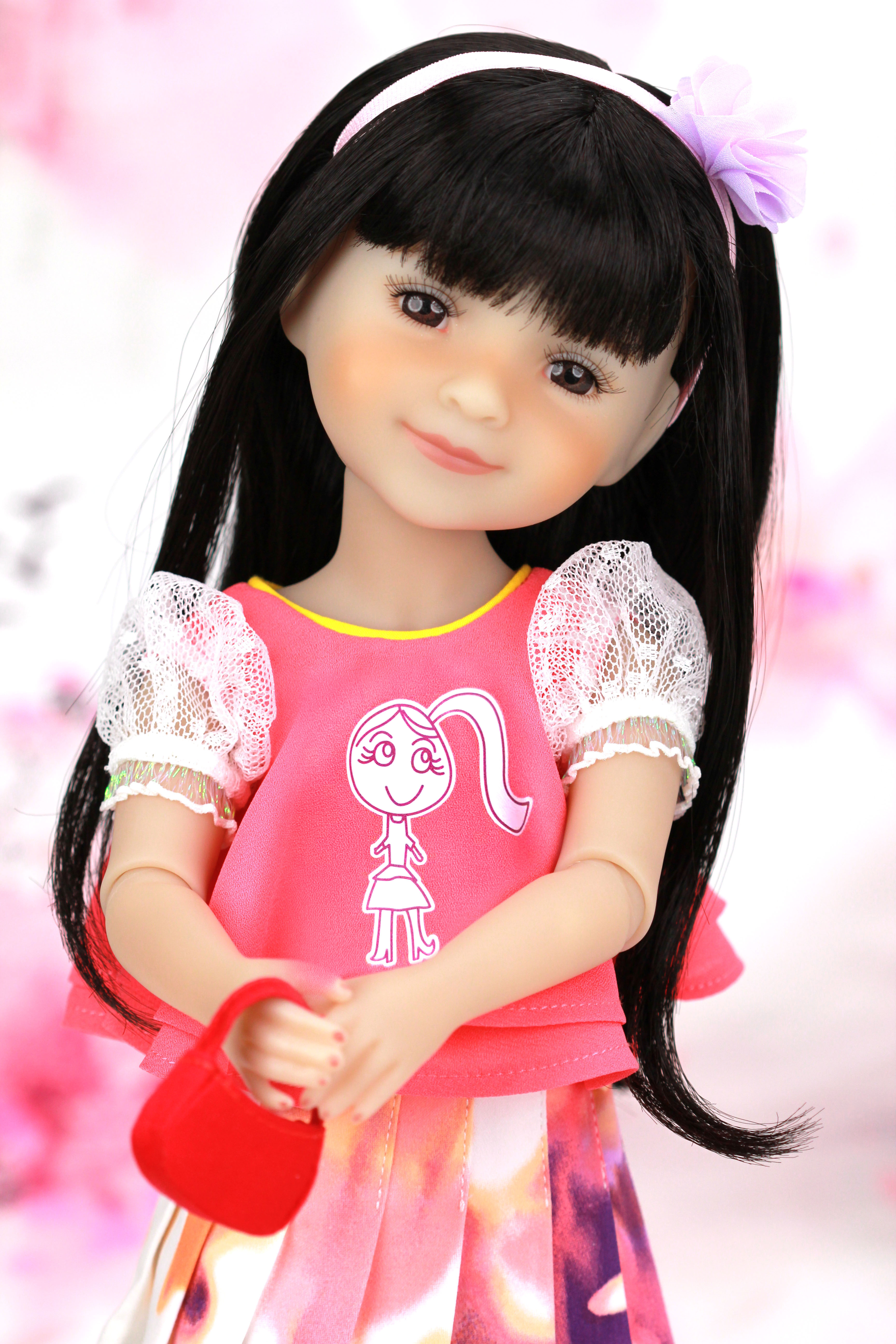 The picture on Tung Tung's shirt inspired her design 
Pre-order of this doll starts at 10:00 am (US East Coast Time), 28th November, 2021. Only 50 pieces available worldwide. 
We hope you all love Tung Tung as much as we do. Comment below, or email us at [email protected], with any of your own design suggestions. I would love to hear them!
Yours,
Ruby Ho