Introducing Romantic Josephine
Our brand new collaboration with Wixana's Doll House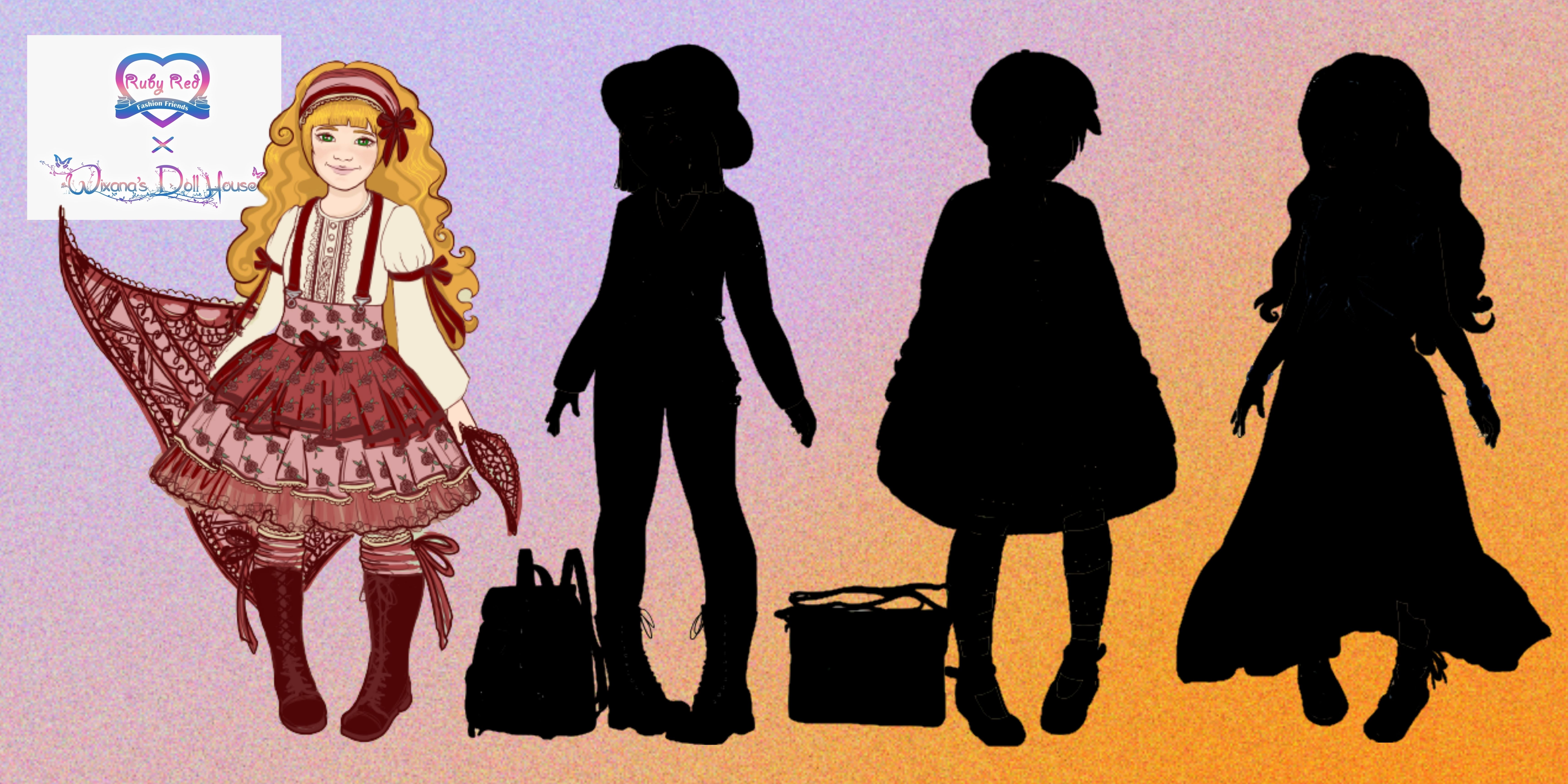 Collaborating with Wixana's Doll House
After the success of our Freya Flower Fairy doll, we have once again collaborated with Jana Blažková of Wixana's Doll's House. Jana is an outstanding artist from the Czech Republic who has made many beautiful dolls.
This time, we have collaborated with Jana to bring you four brand new dolls, each to be released every quarter of 2022. The first doll in the series is Josephine, our romantic Princess! 
The collaboration began last year, in august of 2021. After seeing Jana's incredible artwork and Freya Flower Fairy, our fans were clamouring for more outfits designed by her. At the same time, our Chief Designer Ruby Ho was working on a brand new head sculpt, that she thought would be perfect for Jana to paint. Ruby wanted this sculpt to be totally unique, with a focus on the doll's expression. Therefore, this new sculpt has a more realistic aesthetic that captures the character of the doll. Jana and Ruby combined their talents to collaborate on four special dolls.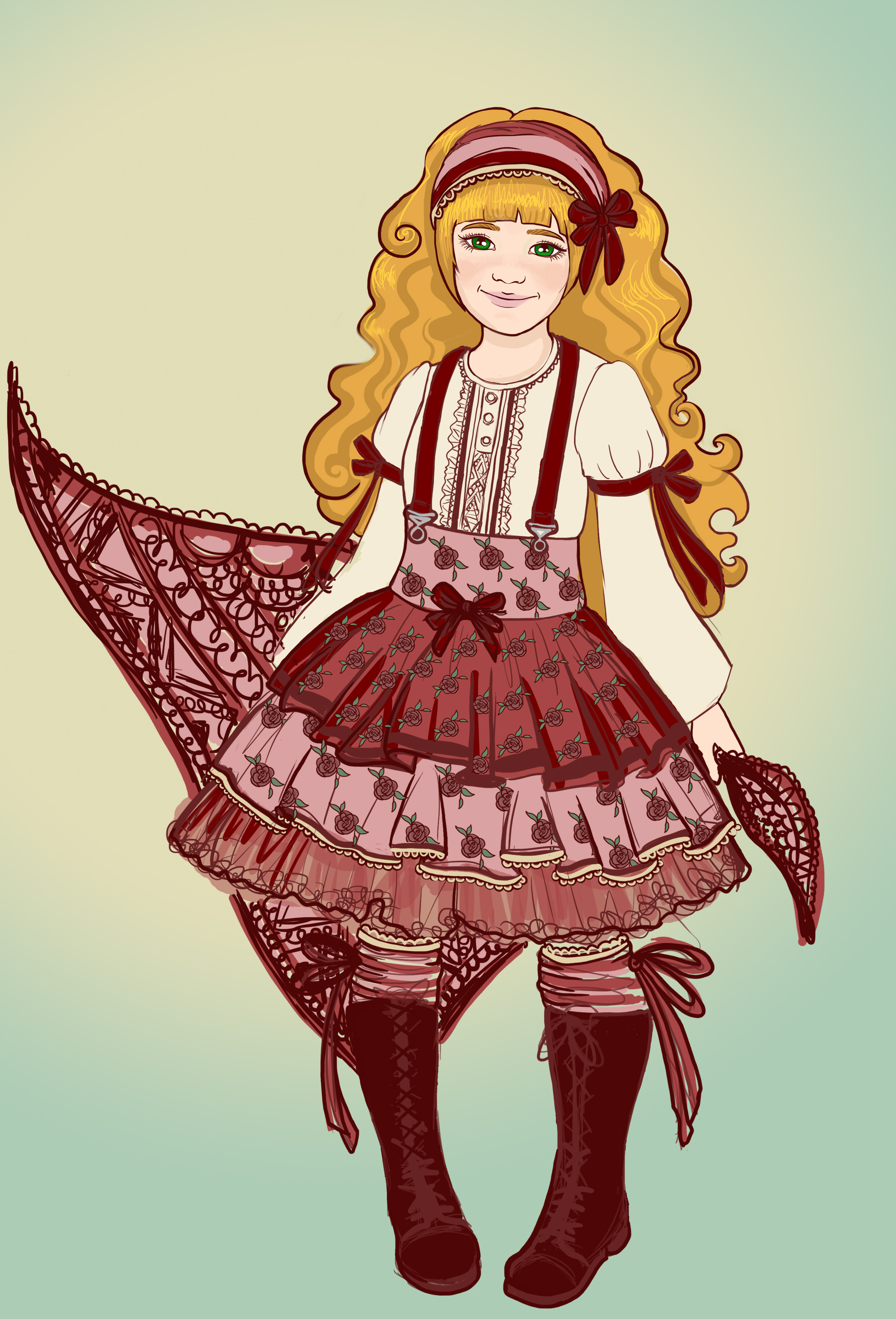 Taking a closer look at Jana's original sketch
Jana's vision was to create a romantic and whimsical doll, just in time for valentines day! She wanted the doll to inspire affection and warmness in others. Therefore, in her original drawing she gave the doll a big wide smile to give her a cute and positive look. 
Furthermore, Jana's drawing has a deep red and dusty pink color palette as these are colors associated with love and romance. To add to the fairy-tale vibes of the doll, Jana's sketch is accented with lashings of ruffles, cream lace and bows. Jana's original sketch is bursting with deep, rich colors and enchanted whimsy, and so began the process of bringing this beautiful drawing to life.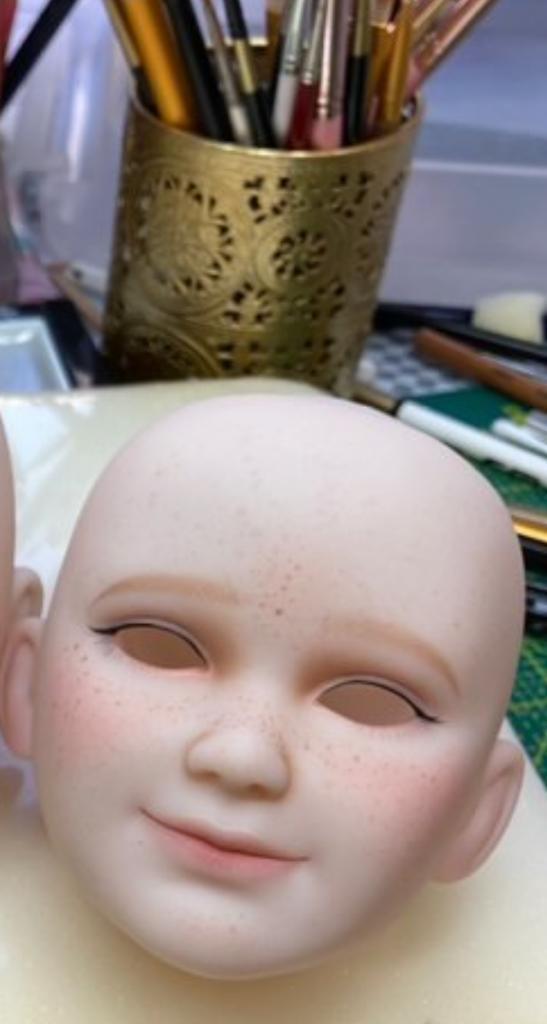 A Ruby Ho head sculpt painted by Jana
Creating a new head sculpt...
Ruby's new head sculpt has a button nose and a wide smile, giving her a charming and mischievous look. Ruby wanted to create a sculpt that held a nostalgic childish expression. After receiving the sculpt, Jana brought it to life with her delicate painting. 
Romantic Josephine has a sun-kissed blush and delicate freckles are peppered along the tops of her cheeks and bridge of her nose. Her lips are painted a subtle soft pink, perfectly matching her peaches and cream complexion.
Together, Ruby's sculpt and Jana's painting give Josephine a charming and lovely face. To compliment the new sculpt, the doll wears a luxurious high quality wig of gently curled long ginger hair, accessorised with a vintage inspired pink and burgundy headband with lace trim.
Initial head paintings and sculpts by Ruby Ho & Jana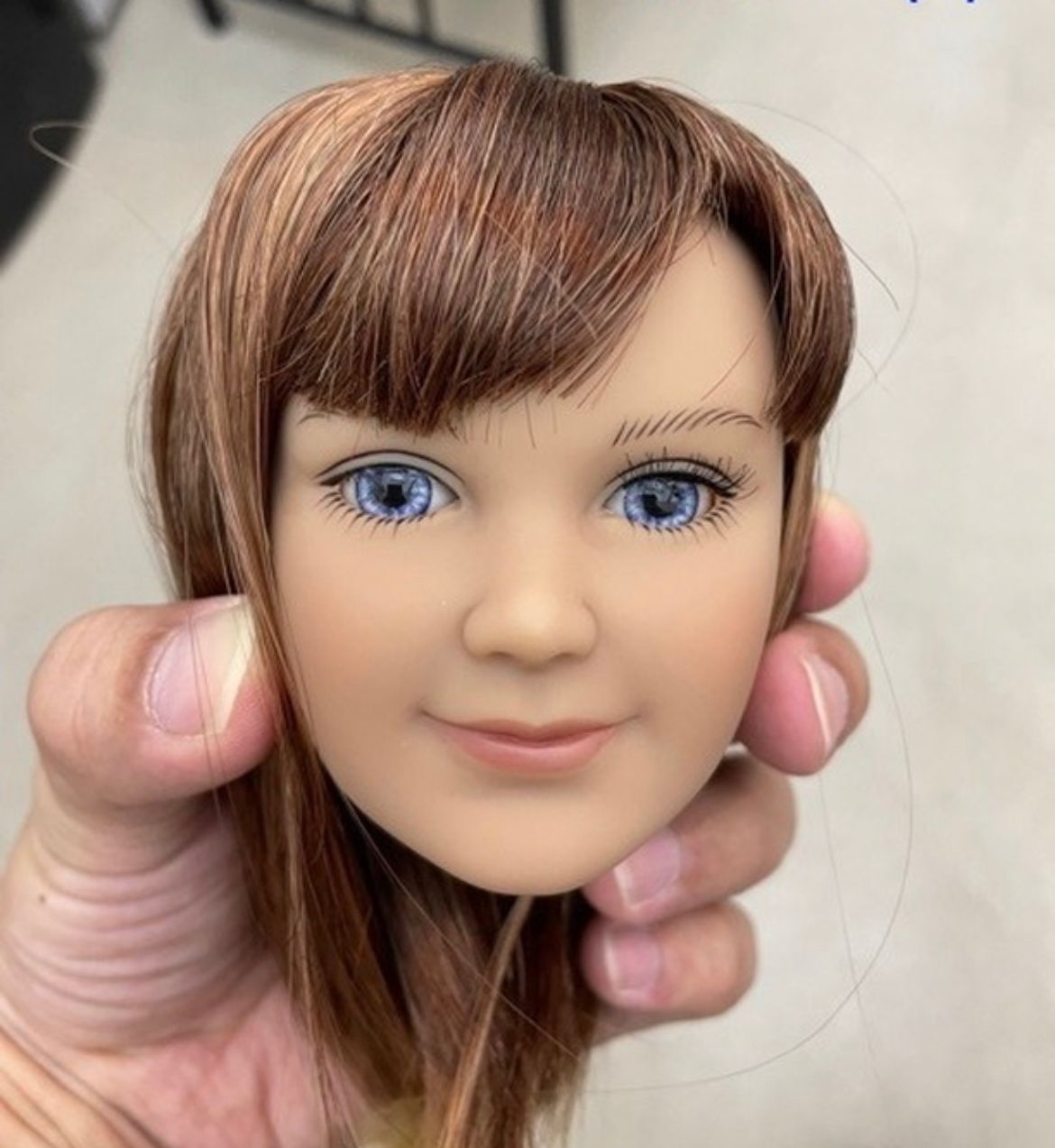 Initial face paintings by Ruby Ho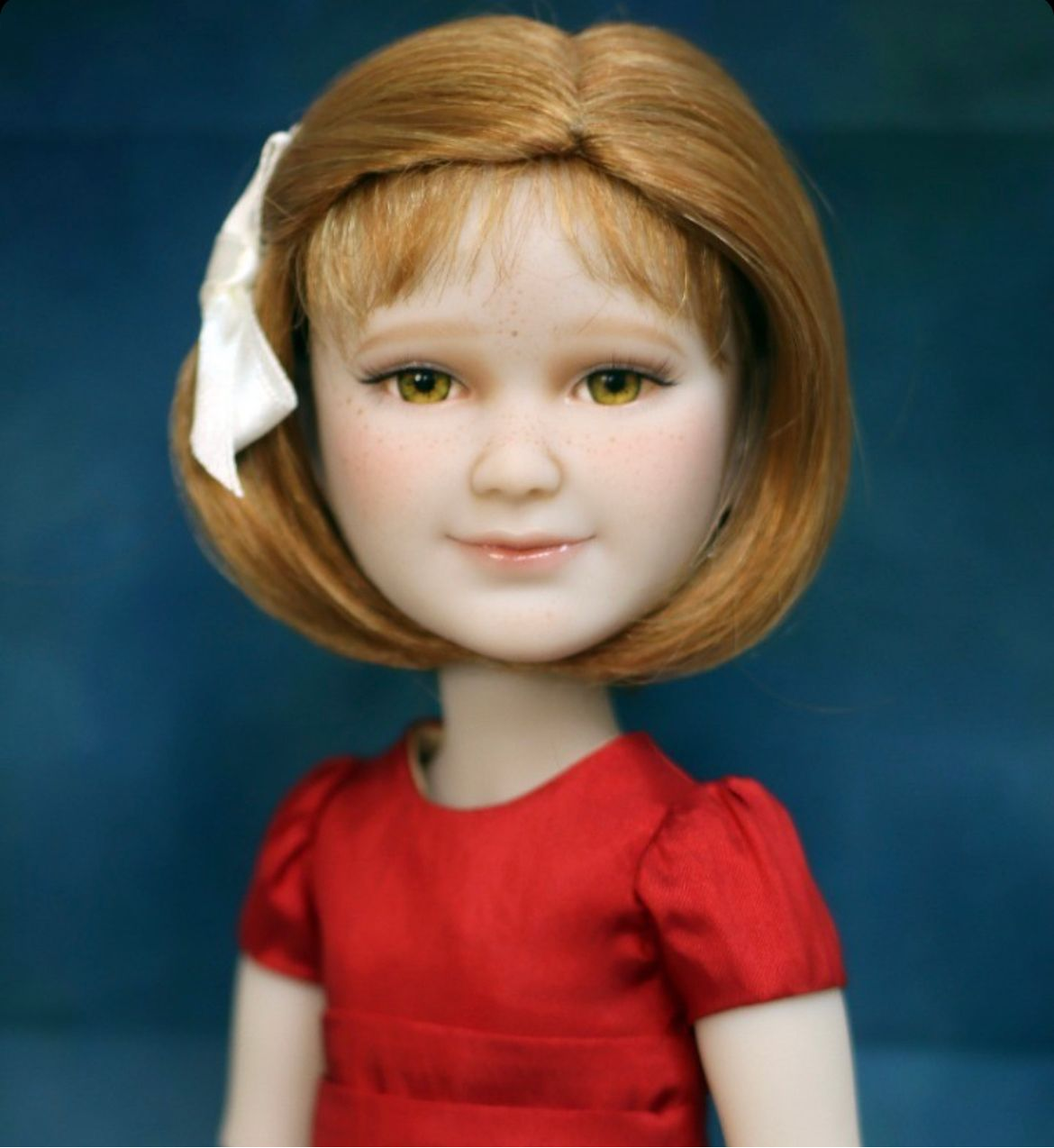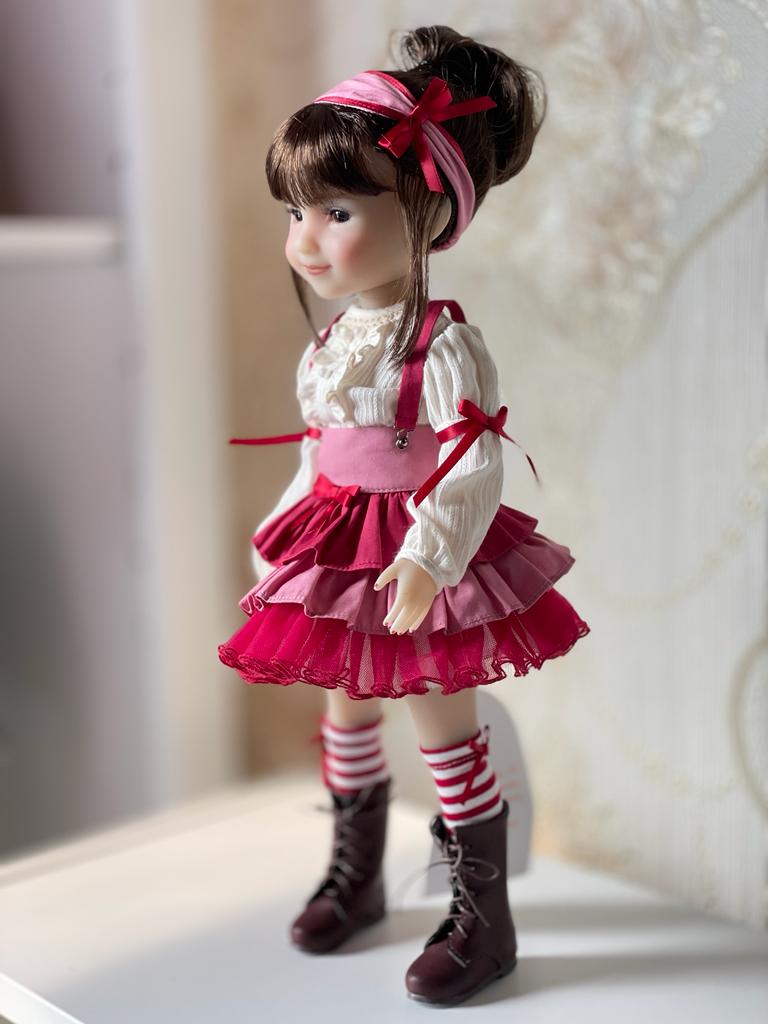 Initial iterations  of Romantic Josephine's outfit
Princess Josephine's outfit is inspired by a fusion of bohemian cultures and harajuku style. Jana came up with many different iterations of her outfit. Initially, the tiered skirt had a bolder look with bright solid pinks and reds, this was inspired by Japanese harajuku fashion that features many voluminous layers and lots of shocking color.
To marry this with the more subtle colors seen in bohemian styles, the bright pinks and red were toned down to a more muted blush and burgundy. On top of this, a rustic floral pattern was added to the fabric, in reference to wild flowers found in the forests of Europe. Furthermore, to bring in elements of traditional crafts found is Eastern Europe, Princess Josephine also wears a crochet shawl over her shoulders.
Combining elements of both Japanese and European styles gives the doll's outfit a dreamy and romantic look that we adore! 
We hope you enjoy the first doll of our collaboration with Wixana's doll house as much as we enjoyed making her! We look forward to sharing the rest of the dolls in this exciting series. Keep an eye out for the next three dolls!
What do you think of this collaboration? Do you have any predictions for the next three dolls in the series? Let us know in the comments or email us at [email protected]