The inspiration behind our brand new doll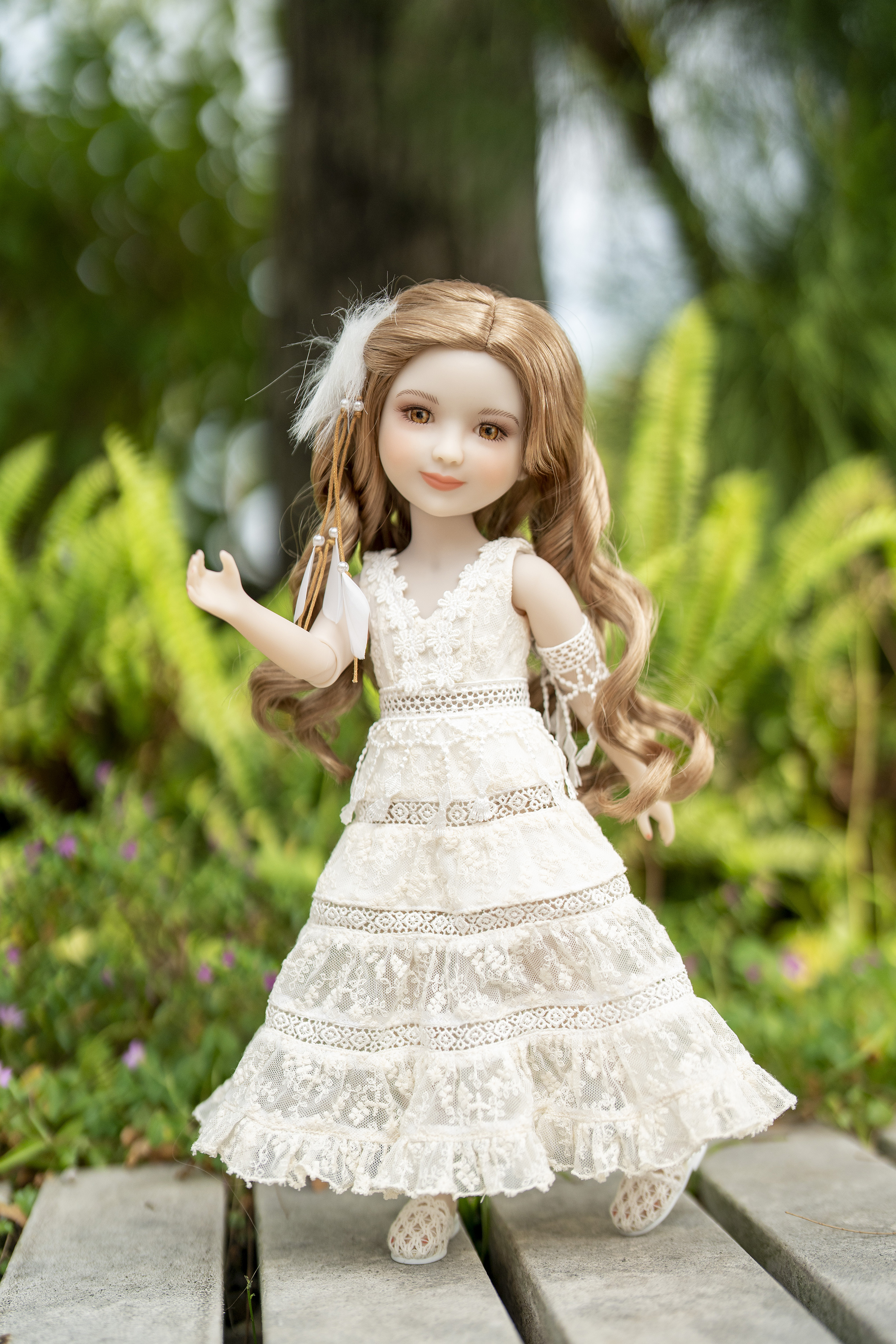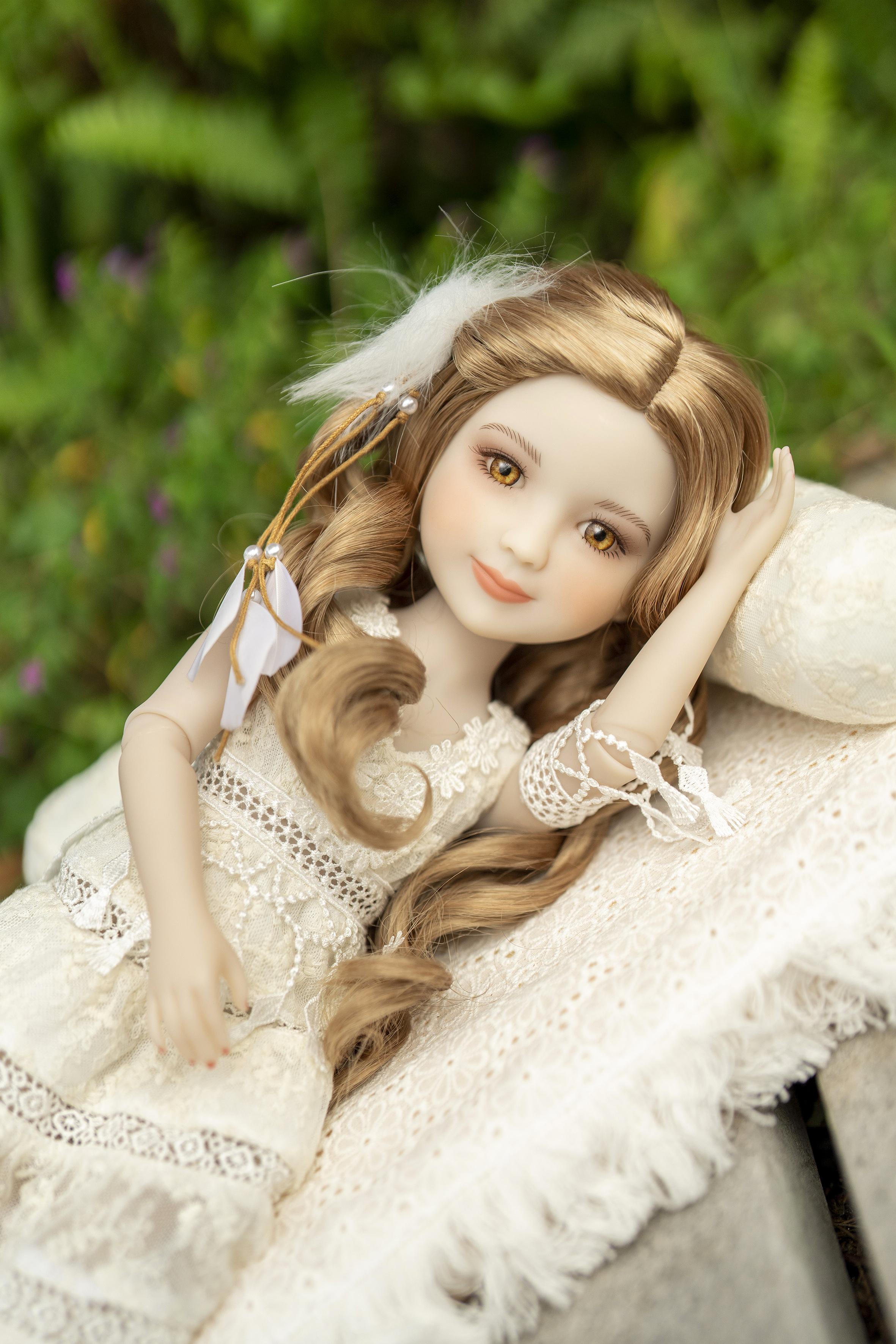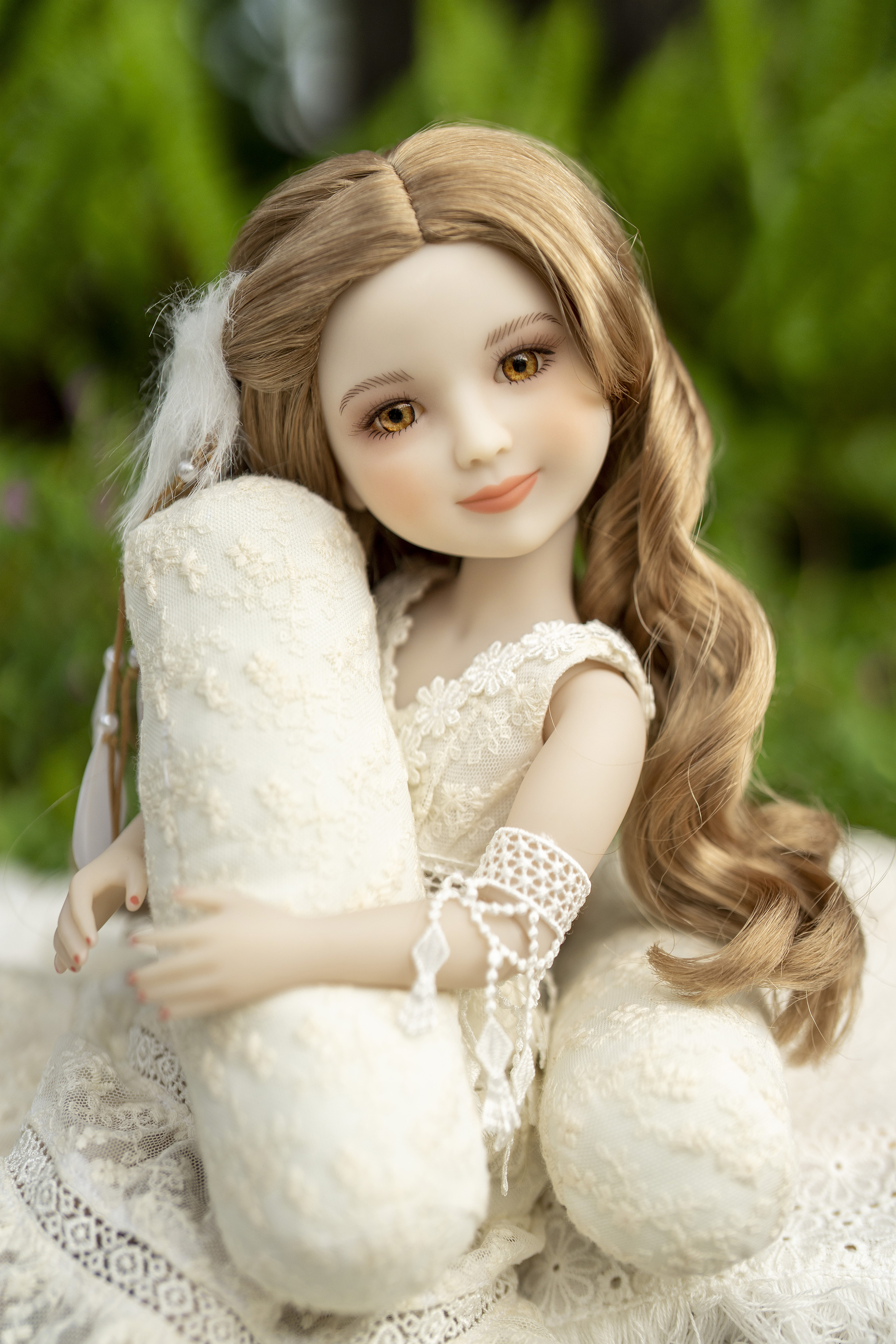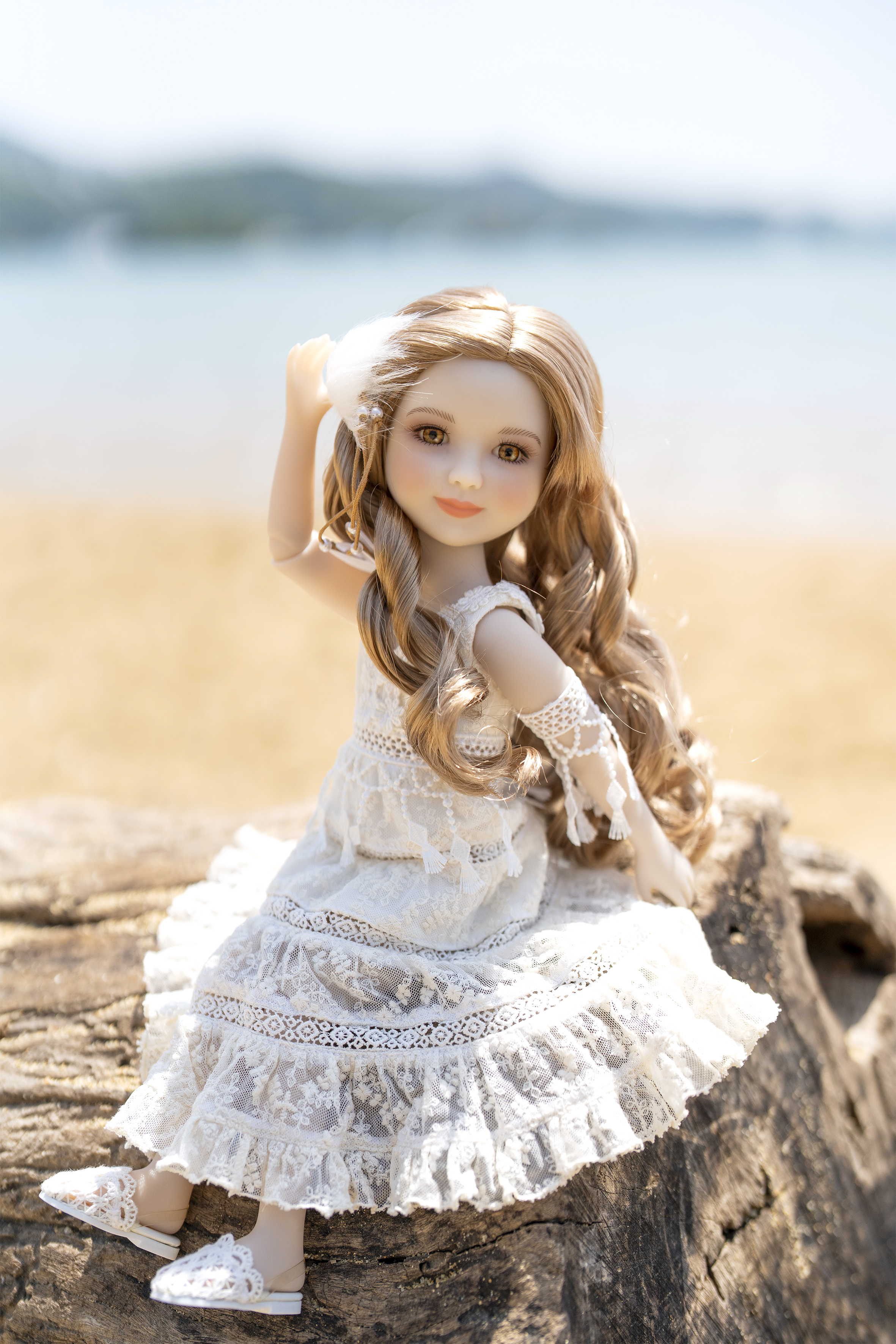 Our designers are constantly inspired by a myriad of cultures, sub-cultures, and styles from all around the world. Nellie and Victor were influenced by the Steampunk sub-culture, Alex by the So-Cal lifestyle, and April by Easter traditions. Our design team wanted to bring you a doll perfect for Springtime, one that encapsulates the vibes of chilling out in a blossom-studded meadow or petting a fluffy white lamb. Therefore, our team looked toward the fashion of tranquil hippy and bohemian traditions. 
Inspired by Bohemian cultures and hippy style, Venus is a doll that radiates peace and values freedom. Bohemianism is defined by a commitment to a non-conventional lifestyle, free from the rigidity of modernity and responsibility. Bohemians are wanderers and adventurers who roam untethered by the trappings of work or wealth. They focus on musical, artistic, literary, and spiritual pursuits above all else. Venus invites all to relax into a more bohemian way of life.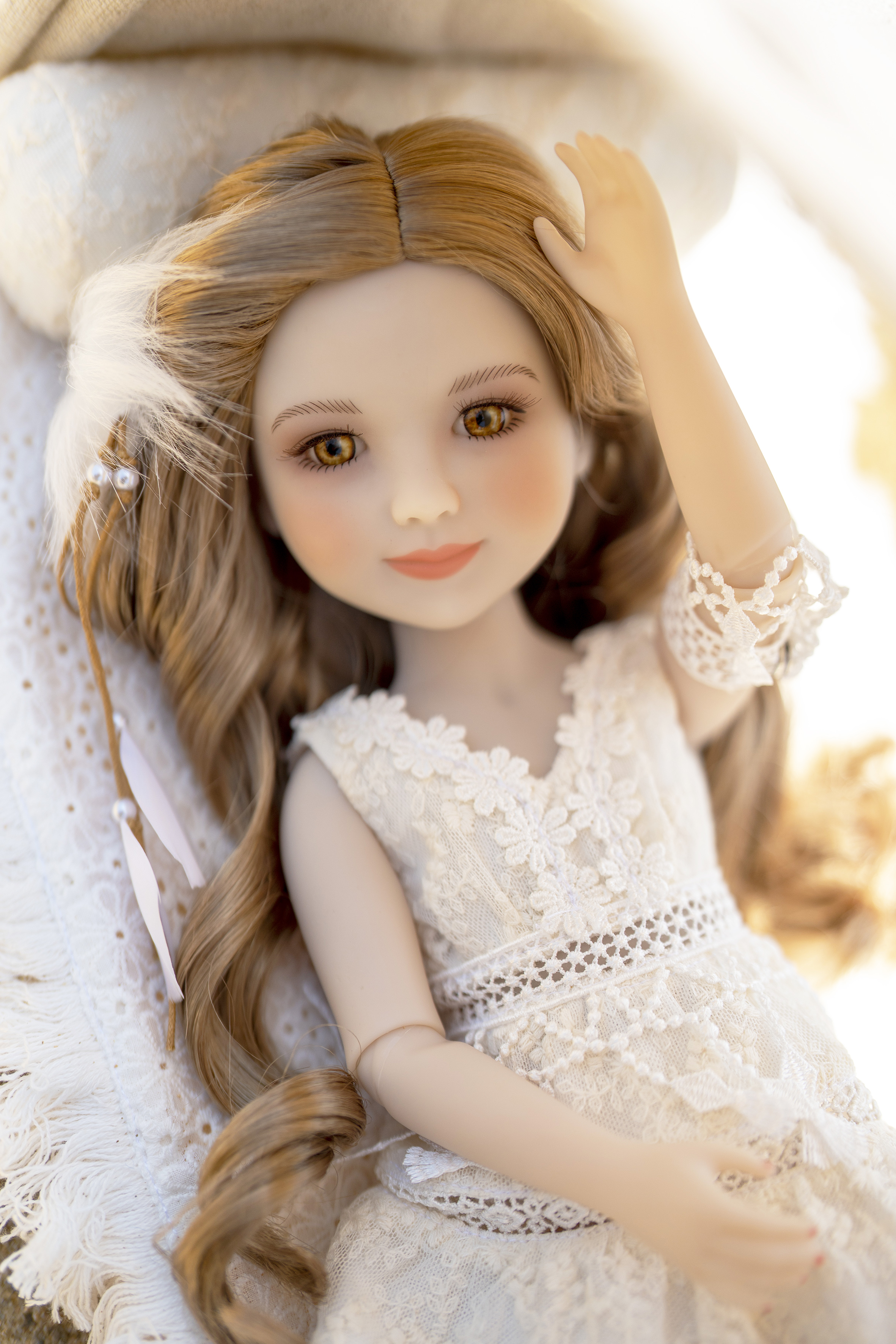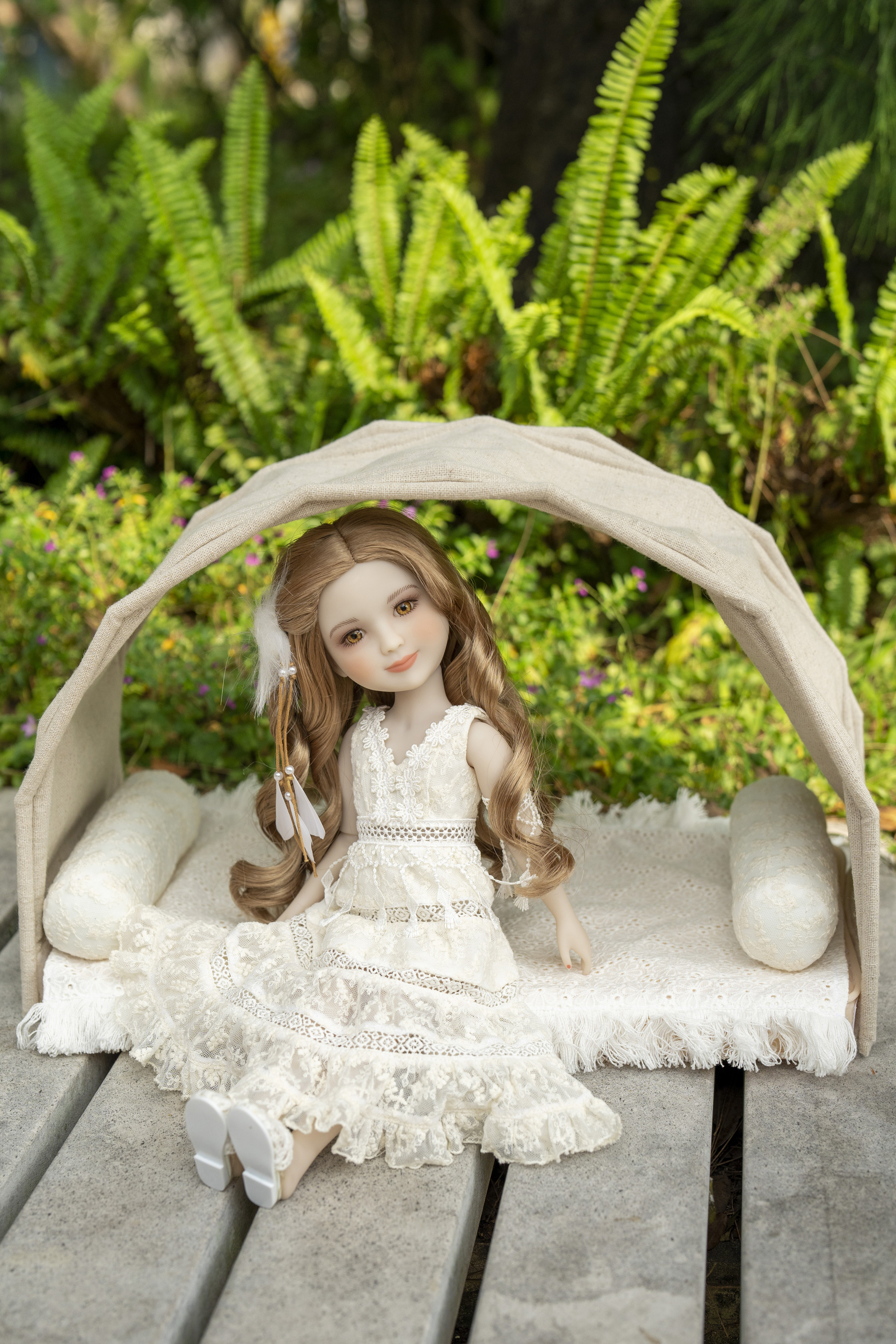 Named after the goddess of love, Venus spreads affection all around her and is surrounded by a calm atmosphere. Produced from the foam of the sea, this goddess is uniquely at one with nature, this idea is at the center of the doll's design. Her golden hair reflects the shining rays of the sun and her dress is adorned with tributes to the flora that decorates the forest. 
Venus wears a feather in her hair to symbolize her love of freedom and peace, she would love to fly like a bird anywhere in the world. A white feather is usually associated with the white dove, a bird that universally represents unity and hope. Venus holds these principles close to her heart. The feather sits upon the doll's glowing locks that give her a goddess-like appearance when they flutter and stream in the gentle breeze. 
The doll wears an entirely neutral color palette, mainly consisting of cream and white tones. These colors are relaxing to the eye and have a serene effect. Her lace dress is feminine and pays homage to bohemian cultures with its repeating traditional lace appliques. The flowers at the neckline and leaf motif running throughout the material show she is part of the environment she lives within.
At her empire line and around her upper arm she wears extra lace accessories. Venus loves to express her spirituality by dancing in the woods, these accessories move and sway beautifully along with her movements. 
-
Venus also has her very own crochet hammock and lace decorated pillows. These accessories show her love of relaxing in the woodland's lap. Every day she naps in the forest and follows the rhythms of nature, taking a rest whenever she feels, only to be woken up by birdsong or dewdrops falling from the trees. 

What do you think of these new doll's style? Do you have any suggestions for other styles or fashions that should appear in the Ruby Red Fashion Friends? We would love to receive your feedback! Let us know your thoughts in the comments or email us at [email protected]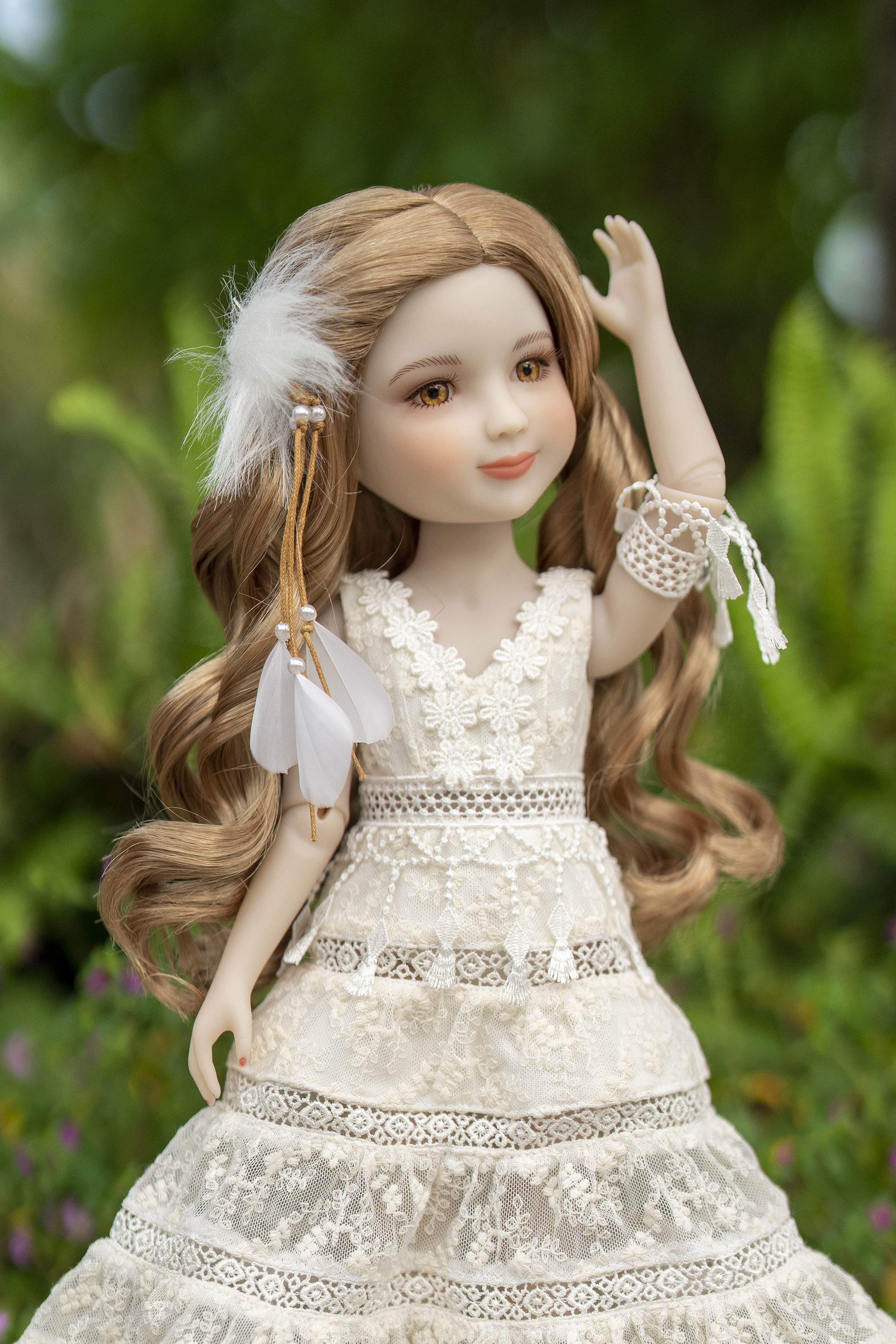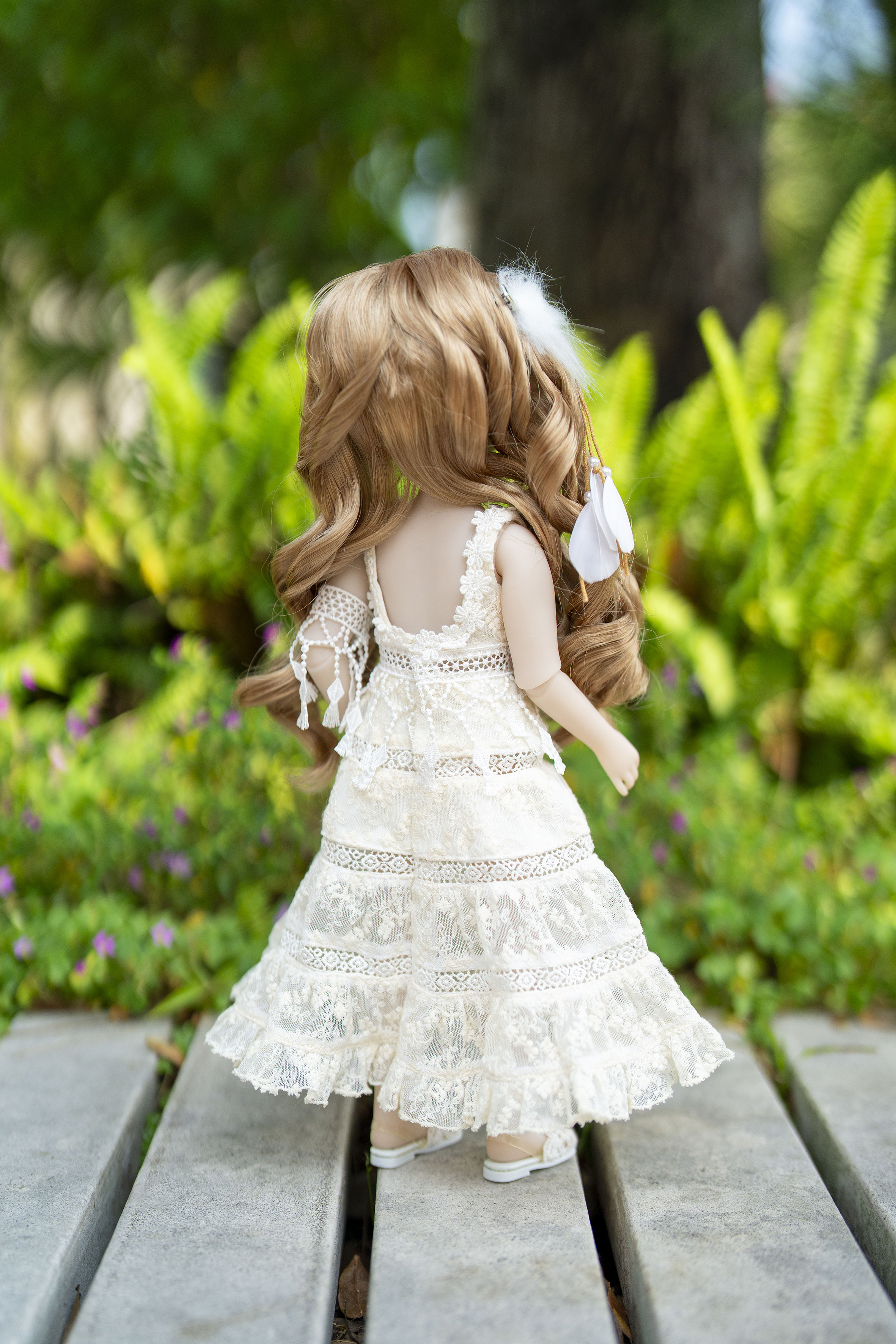 Giveaway - Win a one-of-a-kind wig and pink dress for Venus!
Visit our social media pages to share your opinion: What fashion trend do you want to see on the future Ruby Red Fashion Friends?
Make sure to comment on our FB & IG posts for a chance to win! There will be ONE special wig and pink dress only!
Participants of this contest must carefully read and agree to the following terms before joining. Entry into the competition is considered as acceptance of the following.
Terms and Conditions:
1. Individuals under the age of 18 must ensure they have permission from a parent and or legal guardian before submitting their entry.
2. Each Facebook and Instagram account can join this activity ONE time only.
3. Any comments/answers not related to the question will be disqualified.
4. The prize is as stated and no alternatives will be offered. Those new outfit cannot be exchanged for regular currency.
5. This giveaway is organized by RRFF and not related to or a collaboration with Instagram and Facebook.
6. RRFF reserve the finals rights to decide the winner(s) and amend rules.
7. Deadline is on 7 May 2022, 8:00am (US East Coast Time)

8. The promo code will be sent to the winner at around 9:00 am, 7 May and the pre-order starts at 10:00 am (US East Coast Time),