Get to Know One of Our Lead Designers: Cary Fan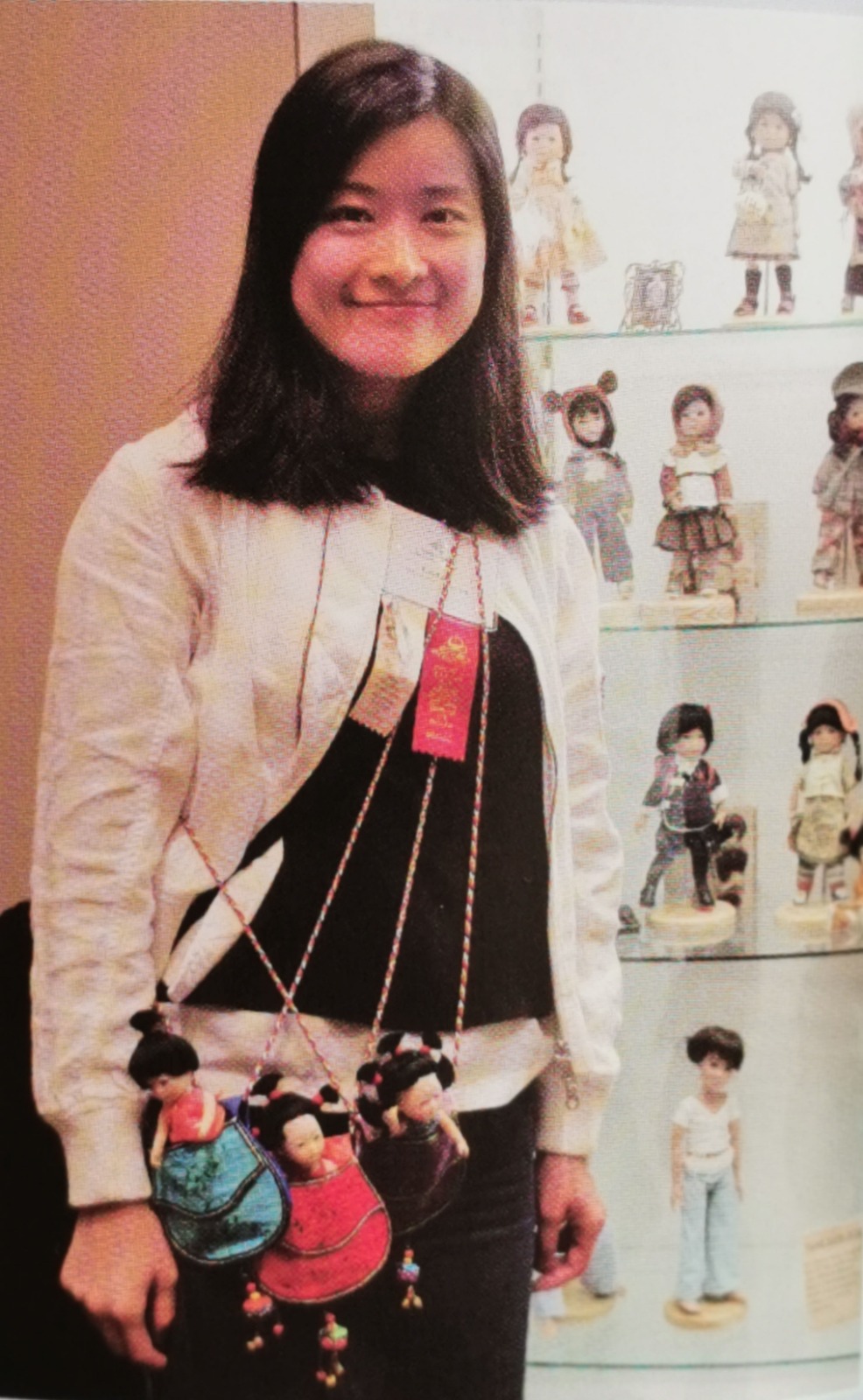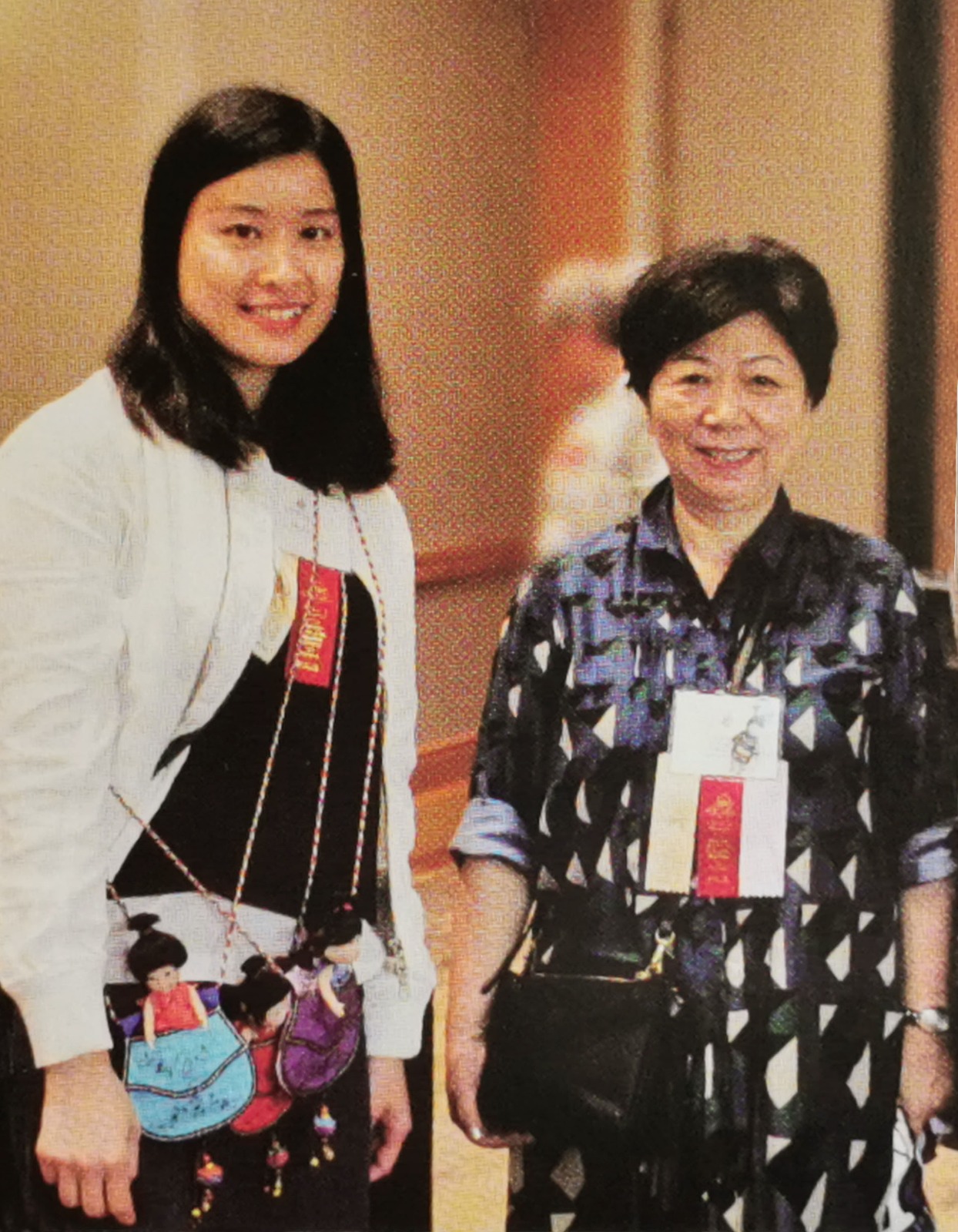 Cary with Ruby at UFDC Convention 2019
As one of the first designers to join the team, there's no doubt that Cary Fan's unique creative vision has shaped the company as it stands today.
Today we sat down with Cary to chat about her artistic inspiration, sartorial sense and even her favorite music!
Thanks for taking the time out of your busy schedule to speak with us and educate us a little more about doll design. [Cary has a large collection of dolls, books and magazines spread out over the table] Clearly you have quite a large library of dolls you have worked on already, how did you get your start in the industry?
I've been working in design now for almost twenty-five years. I studied illustration, design and interior design at College in Hong Kong, and since then have moved around different areas of the design industry, from traditional toys, packaging and displays, to electronic toys and product design. I even did some graphic design and illustration and then moved onto to exhibition design, finally moving back to the toys market. After working with different industries, mainly in toys, I realized that my passion is for designing dolls.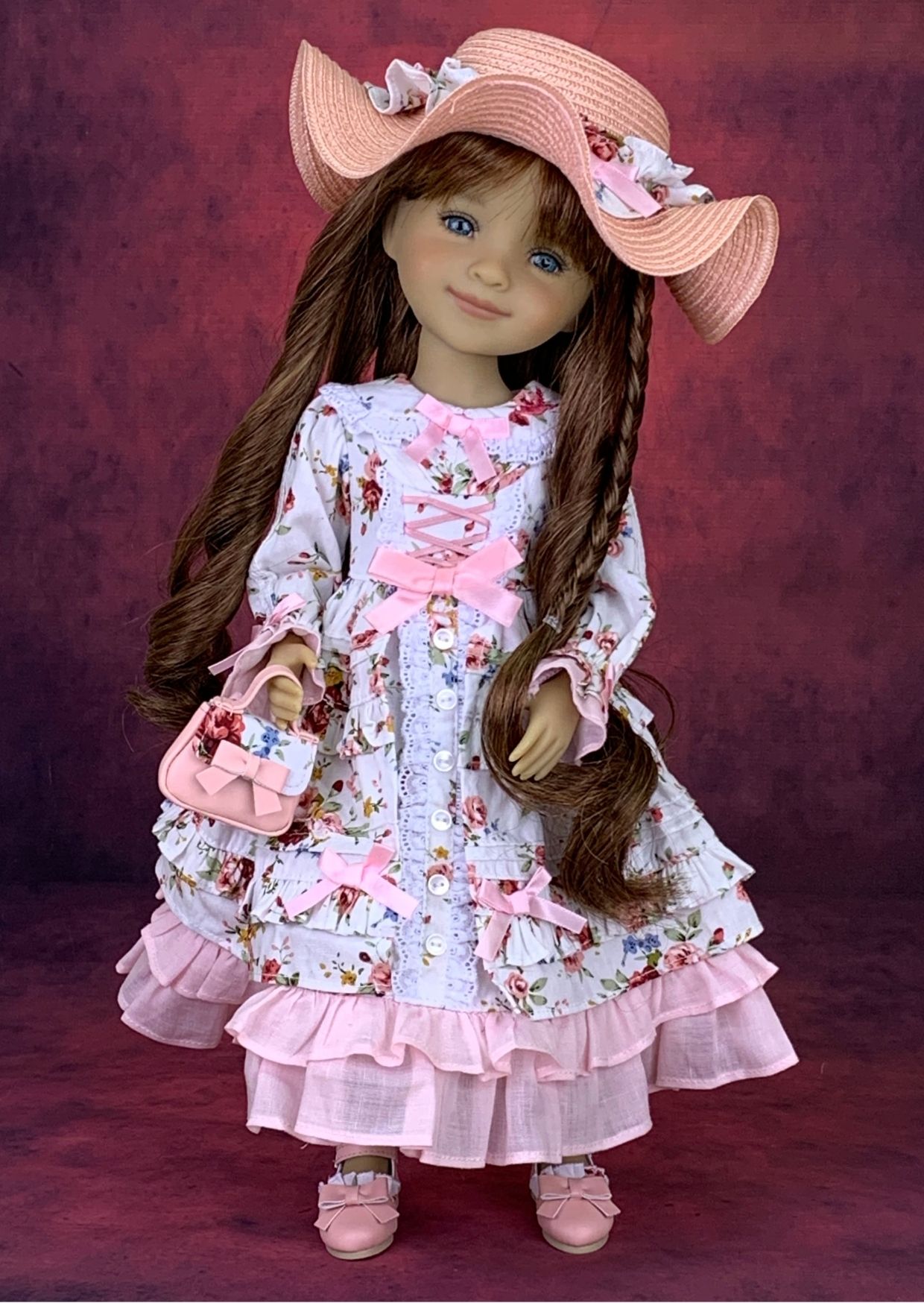 Bella Hummingbird - 2020
Limited Edition,
Ruby Red Fashion Friends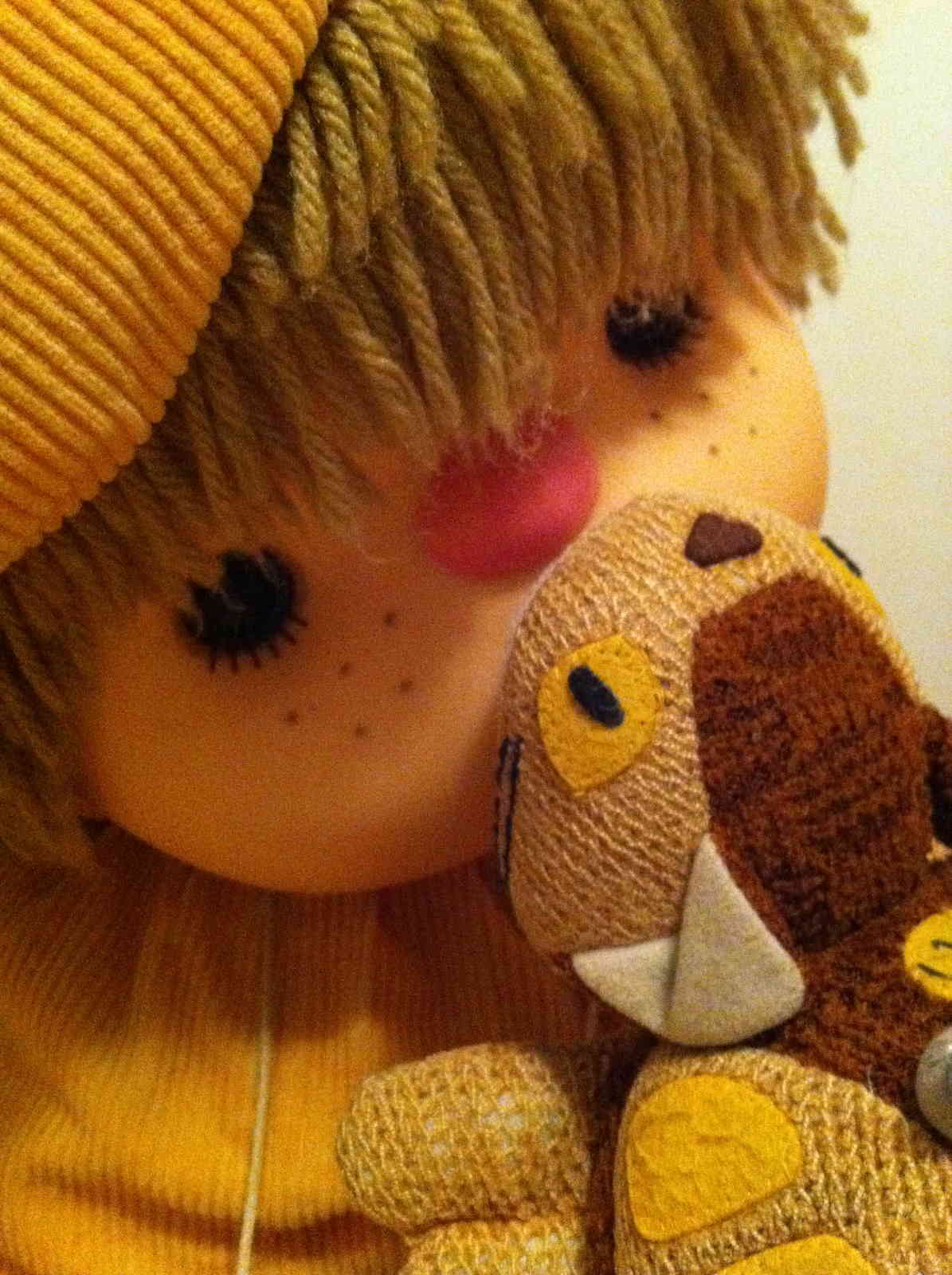 Cary's 'ice cream boy' doll
So you always return to designing for dolls, what is it that attracts you to designing dolls & doll accessories?
When I was really little, I loved dolls. I remember there were these two dolls that were really popular in my country… they were called ice-cream boy and ice-cream girl, they had theses big soft faces and these pink noses. Oh, and of course a little ice-cream hanging around their neck. Obviously, something about them must have really fascinated me, I used to take them to school and I think there was one that was even taller than me at the time…
There is just something joyful about that memory, I wanted to be a part of creating those memories for people with the dolls I create.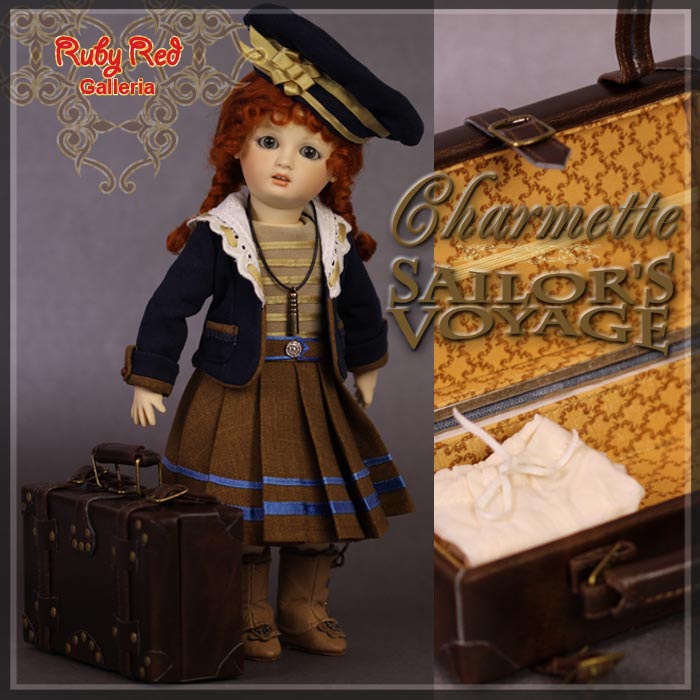 Bleuette, Charmette Sailor's Voyage - 2012 Ruby Red Galleria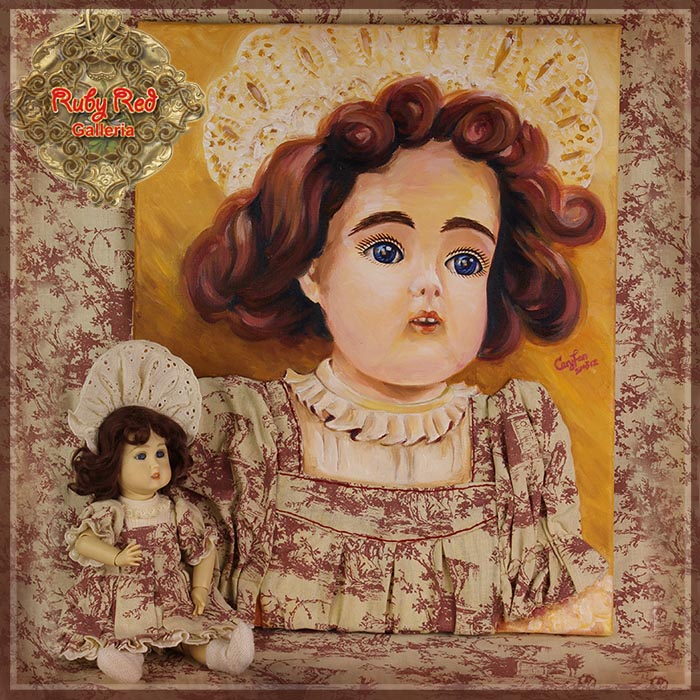 Bleuette, Spring Picnic - 2013 Ruby Red Galleria
It's clear that your childhood is a big influence on your doll designs, where else do you get your inspiration from?
Everywhere! Art, culture, nature, fashion, music… whatever. When I'm looking for reference pieces for my designs, I turn to books, magazines and the internet mostly. Also, a lot of my designs are inspired by anime and cosplay. These largely Japanese art and clothing styles are hyper graphic and colorful, meaning they translate really well to doll design.
When looking for inspiration, do you prefer to look to vintage or contemporary fashion?
Definitely vintage. I love vintage fashion, especially from the first half of the 20th century. I think all the clothes from that era were simpler and higher quality, with a commitment to function as well as form. I especially love vintage dolls.
[Cary shows me a doll from her own collection] This one is made of something called bisque, this  is what they made dolls out of sometimes before vinyl, bisque is a kind of unglazed porcelain, so it has this very matte finish which gives it a pretty realistic skin-like texture. Obviously we have to be very careful with this…. that's why we keep it on the shelf closest to the floor [laughs].
This doll is called a Bleuette doll, we've made some with this mold. I love the all bisque antique doll, antique mignonette Doll,  because the face, the shoes, and the socks are all hand painted. Also, they have these little sleepy eyes that are so sweet. I love it. One of my favorite antique bisque doll brands is Kestner doll who are based in Germany.
We have a in-house library of vintage dolls and vintage doll magazines that I frequently look to for inspiration. I like to work these vintage styles into our current RRFF dolls, for example Bella Hummingbird has this sweet ruffled pink and white dress that is very much inspired by vintage fashions. 
Honey Twins, Ruby Red Galleria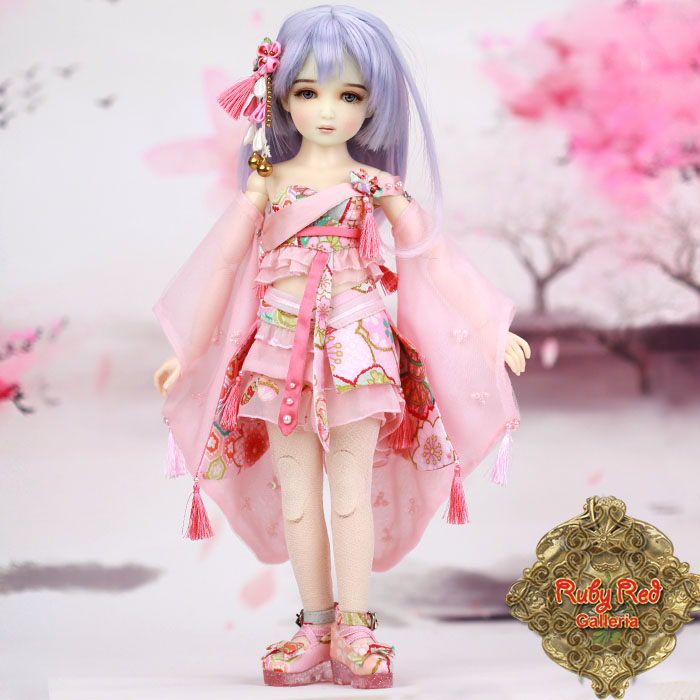 Lia, Sakura Witch - 2021 Limited Edition, Ruby Red Galleria 
Clearly you hold a lot of affection for these dolls, what projects in particular are you most proud of?
There are so many projects that I really love, its hard to choose just one. One of the projects closest to my heart is the 'Honey Twins' dolls. The twins are called Sweet Corn and Red Bean, they are kind of a tribute to my sister and our relationship. Sweet Corn is my sister and I'm Red Bean. I designed these dolls and created the story book that went along with them, the story reflects a lot of memories from my childhood, my sister always looked after me when I was young, so I wanted write a story that captured those memories. Although, the doll's clothing and design do take some artistic liberties, they are dressed more in the style of my great-grandparents generation. Certainly, we never wore anything like that when we were kids. I illustrated the story book with ink drawings, which is one of my favorite mediums. I am really proud of this project because I think it made my sister really happy to see it and I made it all independently; the story, the illustrations and of course, the dolls.
I am also really proud of other original characters I've created at RRG, like Lia and Venus the Warrior. They were both inspired by Japanese culture and fashions. They were among one of the first dolls I worked on.
Wow, that must have been a lot of hard work! What is the most difficult part of your job?
Definitely finding the time to fit everything in, as we continue to grow as a brand we just get busier and busier!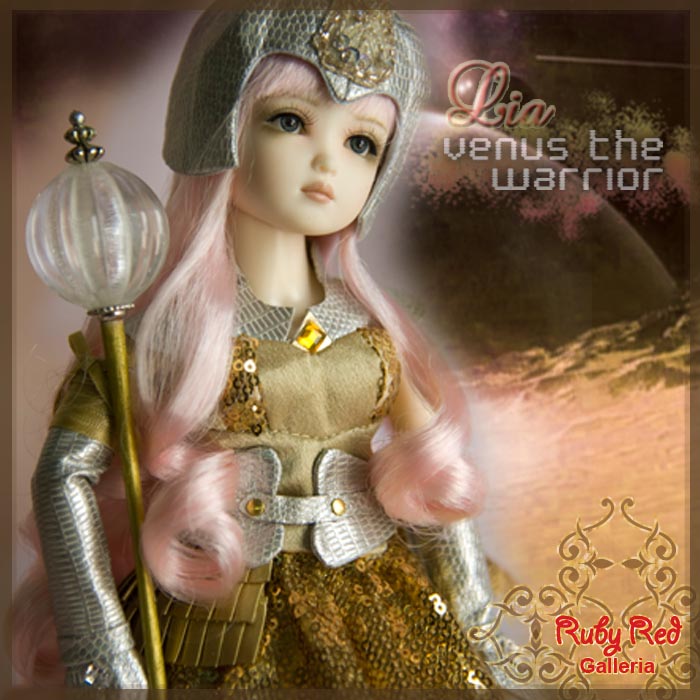 Lia, Venus the Warrior - 2013 Ruby Red Galleria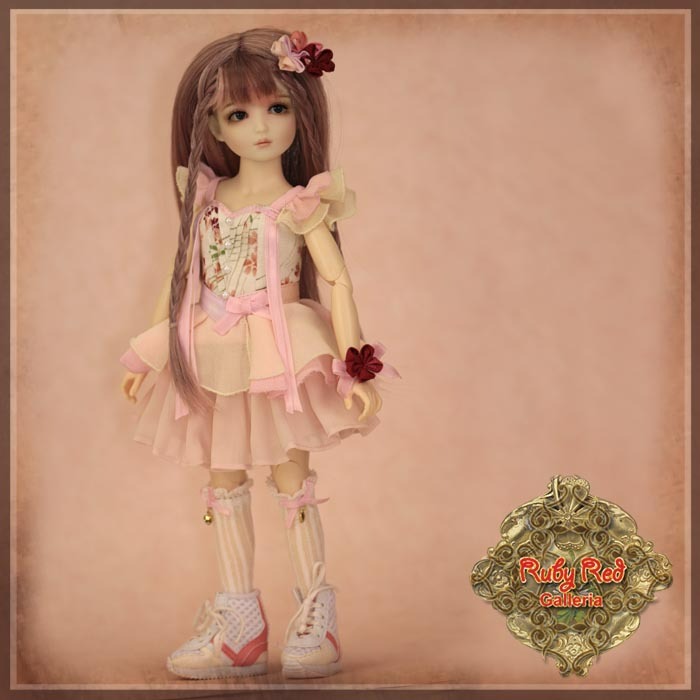 Lia, Cherry Blossoms Fairy - 2018 Ruby Red Galleria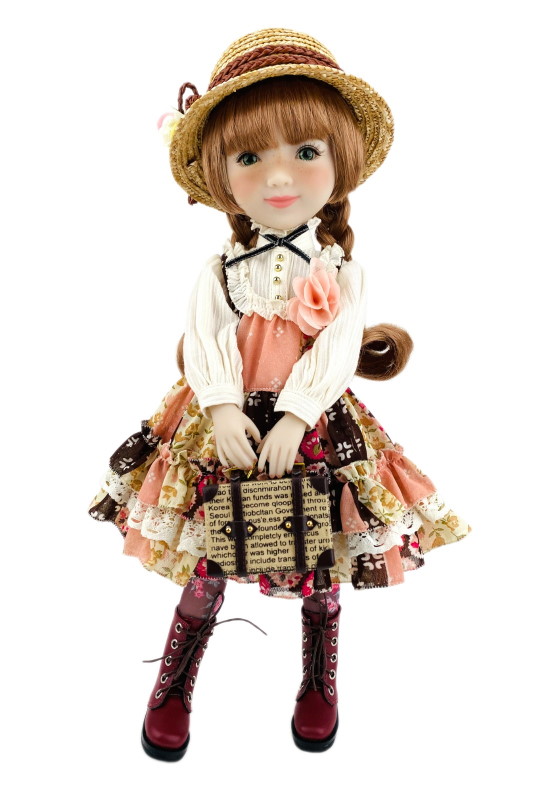 Fernanda - 2021
Limited Edition, Ruby Red Fashion Friends
Yes, its obvious how busy you must be when looking at all the intricate designs on the clothes the dolls wear. What RRFF outfit would you like to wear yourself?
Probably I would wear Fernanda's outfit. Fernanda is one of the limited edition dolls we released last year. Her style skews more vintage and she has this beautiful long patch-work dress and holds a cute vintage suitcase that's covered in news print. I think I would like to take that bag on holiday with me.
Yes, Fernanda does have a beautiful outfit, what is your favourite season to design for?
Autumn and Winter. You can create more interesting outfits when it gets colder because you can layer up with like, scarves and hats and jumpers. I love the colors associated with autumn. Burnt oranges, muted yellows, deep reds…
Yes I have to agree that Autumn colors are the prettiest! Ok, let's have some quick fun non-design questions - what are you obsessed with right now?
Classical music, I play the violin and double bass so I am always listening and playing it. While I'm working, I listen to Vivaldi, specifically 'four seasons', that song always helps me draw quicker!
Final question! What can't you live without?
Music, art, tennis and love.
Thanks Cary! Do you have any questions for our designers? Let us know down in the comments or email us at [email protected]