Our brand new collaboration with Wixana's Doll House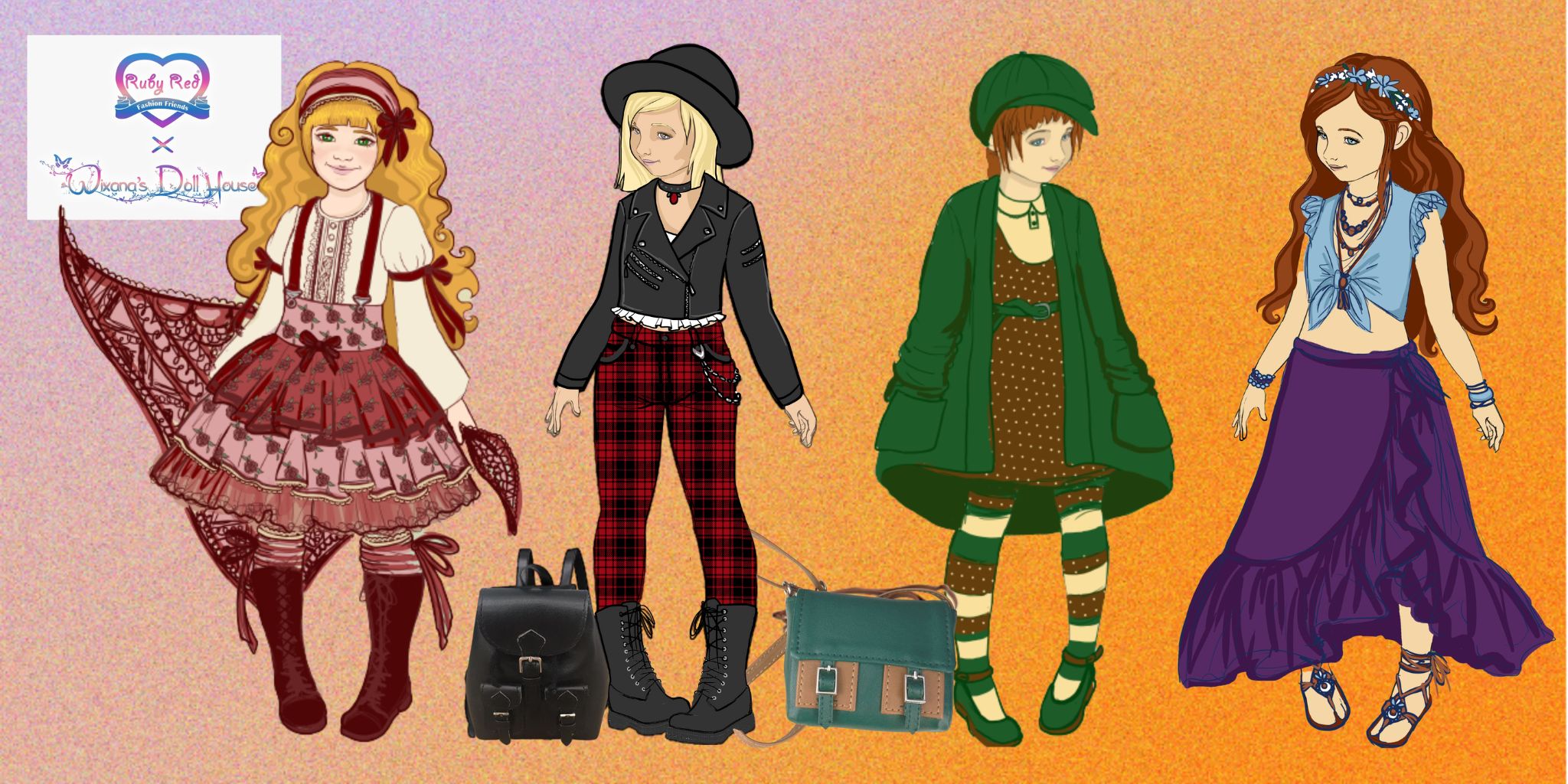 Collaborating with Wixana's Doll House
After the success of our Freya Flower Fairy doll, we have once again collaborated with Jana Blažková of Wixana's Dollhouse. Jana is an outstanding doll artist from the Czech Republic who has made many beautiful dolls.
This time, we have collaborated with Jana to bring you four brand new dolls, each to be released every quarter of 2022. The first doll in the series was Josephine, our romantic Princess, the second was Delightful Daphne, our boho girl, followed by Sweet Dorothy, a 'Mori' inspired doll! The fourth and final doll in this collection is Fierce Sabrina, our dancing Queen! Sabrina is a city girl at heart. She lives the cosmopolitan dream with all her friends. If she's not hitting the streets on a major shopping spree, you can find her belting out her favorite punk rock tunes at the karaoke cafe.
The collaboration began last year, in August of 2021. After seeing Jana's incredible artwork and Freya Flower Fairy, our fans were clamoring for more outfits designed by her. The fourth doll in this collection features Jana's unique face painting paired with a classic Ruby Red face sculpt.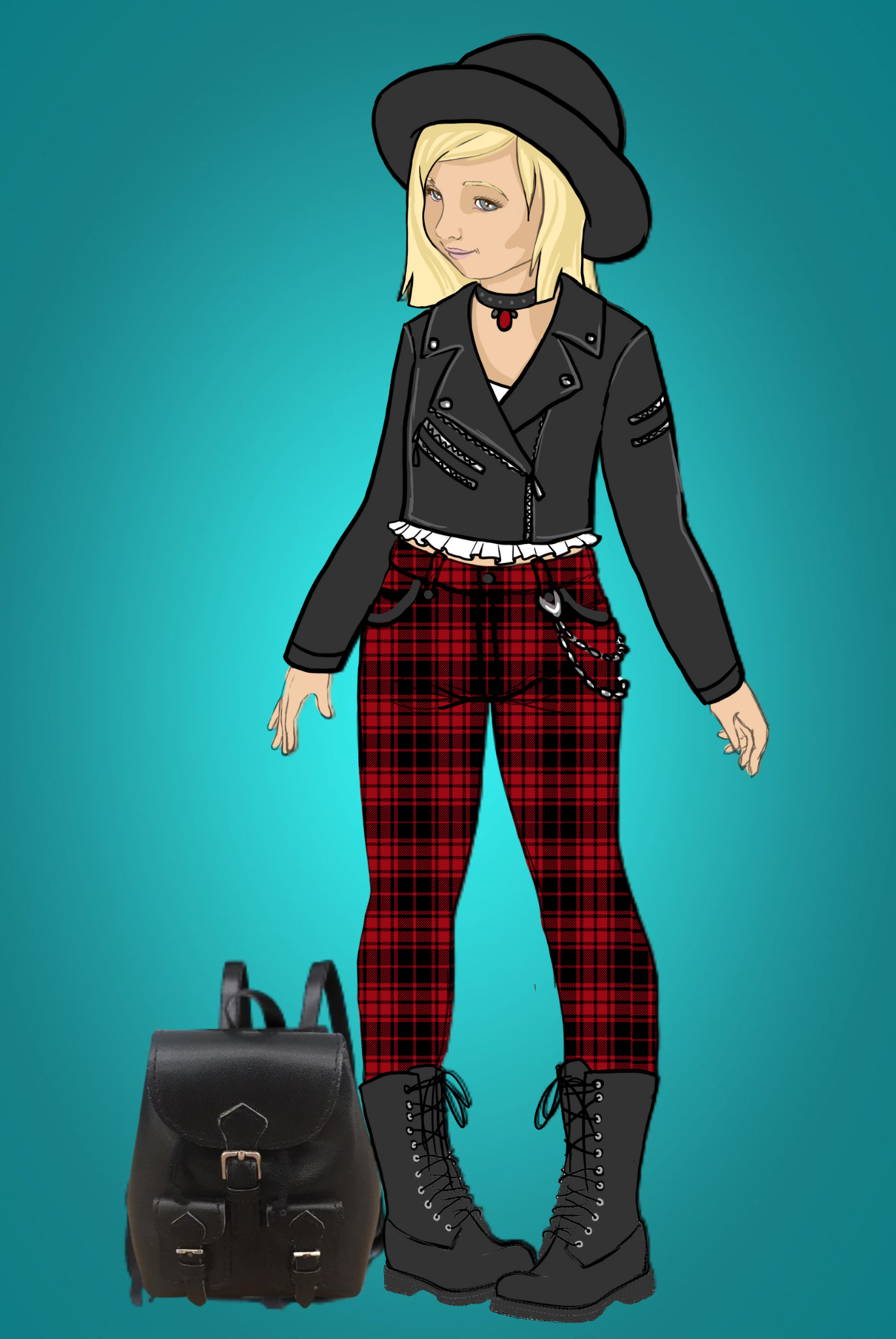 Taking a closer look at Jana's original sketch
For her fourth doll in the series, Jana continued to take inspiration from different cultures and subcultures. Influenced by the vibrant and rebellious punk fashion, Jana's sketch incorporates sharp lines and arresting colors to create an ultra cool and fashionable doll.
Jana's drawing has a color palette of reds, black, and white, drawing from the hues of the urban landscape, reminiscent of buzzing neon and hot asphalt. The design features harsh, sleek silhouettes and tough fabrics to capture the edgy aesthetic of rock and pop subcultures. Jana's sketch is full of attitude and cutting-edge style, and so began the process of bringing this beautiful sketch to life. 
Creating a new face painting...
Sabrina has a cute round face, the centerpiece of which is her magnificent piercing blue eyes. Her full pout gives her a somewhat serious look, but her blushed cheeks inject a sense of playfulness. 
This face sculpt was painted in Jana's unique style, with a fierce winged eyeliner and a detailed multi-tonal lip. Jana gave Sabrina an unusual heart-shaped beauty mark, showing off her daring style and quirky personality. Her soft face is framed by her brilliant hair. Sabrina rocks a razor-sharp platinum blonde bob that mesmerizes when it moves to the music.
Initial Face Paintings by Jana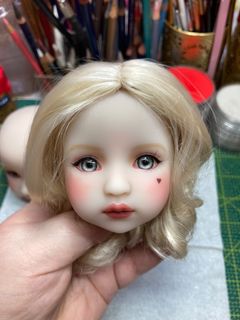 Initial face paintings by Jana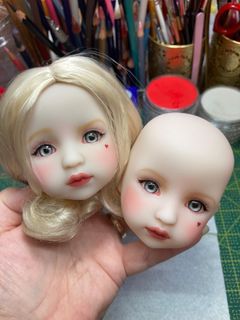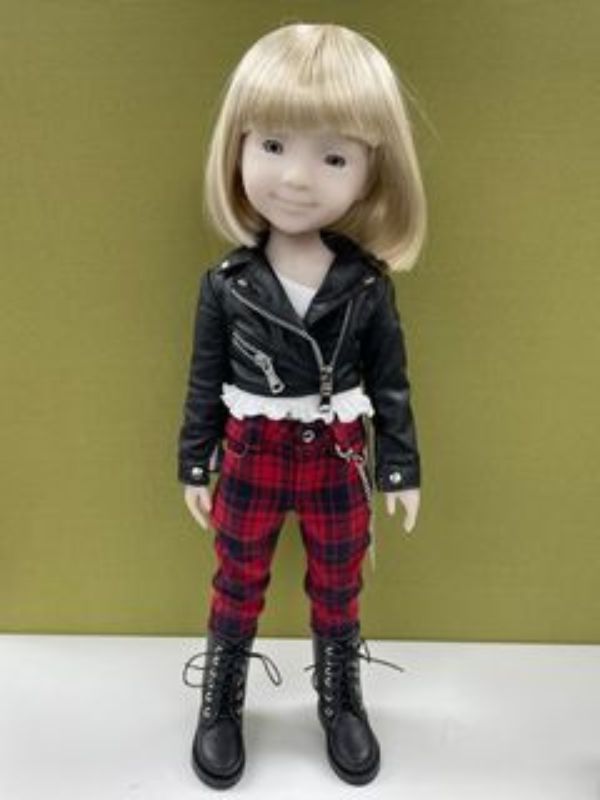 Initial iterations  of Sabrina's outfit
Sabrina's outfit is inspired by punk rock music and city living. Punk music has influenced many iconic fashion trends and is still a popular style subculture today. Emerging in the 1970s, punk is loud, fast-moving, and aggressive. It is often termed a 'counterculture' - as it pushed back against conventions and traditions. Although there are many different iterations of punk fashion, metal, leather, and plaid reign supreme as iconic punk staples.
Interesting shapes and textures are a key element of this fashion - Sabrina's outfit has lots of eye-catching fabrics and cuts. Her white t-shirt is asymmetrical with one sleeve, giving it an off-kilter, 'rough and ready' look - however, its ruffled trim gives it a sweet feminine flair. Over her t-shirt, she wears an iconic black leather jacket - an absolute necessity for any rock 'n' roll It girl. Her leather jacket pairs perfectly with her black chunky leather-look combat boots - another crucial piece of a punk rock wardrobe. Sabrina wears red tartan pants, tartan was popularised in the punk world by couture superstar Vivienne Westwood and continues to line the runways to this day. Sabrina's outfit has all the ingredients for a really rocking look!
What's an It girl without her accessories? Sabrina stays cool with a black trilby hat - which can all be tucked away at a moment's notice into her black leather-look backpack, ready to be slung on her shoulder on the way to a show.
To curate a creative and expressive aesthetic, Jana has combined the practical and androgynous structures of the city with the boundary-pushing design ethos of the punk rock subculture. We hope you love this girl as much as we do!
We hope you enjoy the fourth and final doll of our collaboration with Wixana's dollhouse as much as we enjoyed making her! We look forward to sharing the rest of the dolls in this exciting series. Keep an eye out for the next doll!
What do you think of this collaboration? Do you have any predictions for the next doll in the series? Let us know in the comments or email us at [email protected]
Available for pre-order 26 Nov 2022 10.00 am US East Coast Time