Behind The Scenes Of Our Design Collaborations
Tung Tung was a very exciting project for our team this year.
One of our core goals in RRFF and RubyRedGalleria is to actually engage with our collectors and even ask them to collaborate on upcoming projects. This way, we can create something new and exciting together. For years, we have been well aware that many doll collectors are excellent designers and seamsters/seamstresses themselves, and sometimes we look at the dolls that others make and a thought pops up:
Wow, that is an excellent design. That artist is amazing, I wish I could talk to them and get to know them. You know what would be awesome?  Collaborating with this artist and making a new doll together! Imagine working together to make something beautiful, wouldn't that be wonderful?
This year, we collaborated with a very talented doll artist, Jana Blazkova, in order to create our whimsical Freya doll.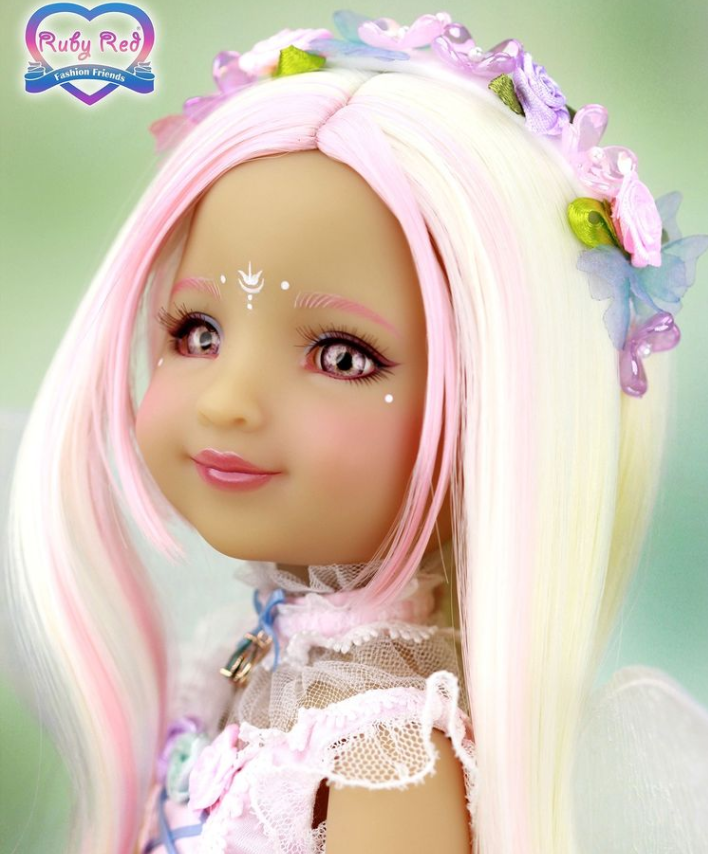 It was very exciting to see Jana's design concepts, and it was even more exciting to realize the design concept. The thrill of working with great talents in the world is priceless!
This time, Ruby was approached by a 5 year old girl with a drawing of a beautiful girl. Despite the fact that the girl's artistic skills were hampered by her age and experience (to be honest, it is a solid drawing from a girl her age though), Ruby and our team were captivated by her ideas. Somehow, these ideas inspired Ruby and the team to actually create the doll from the little girl's drawing. We are extremely happy with the result itself.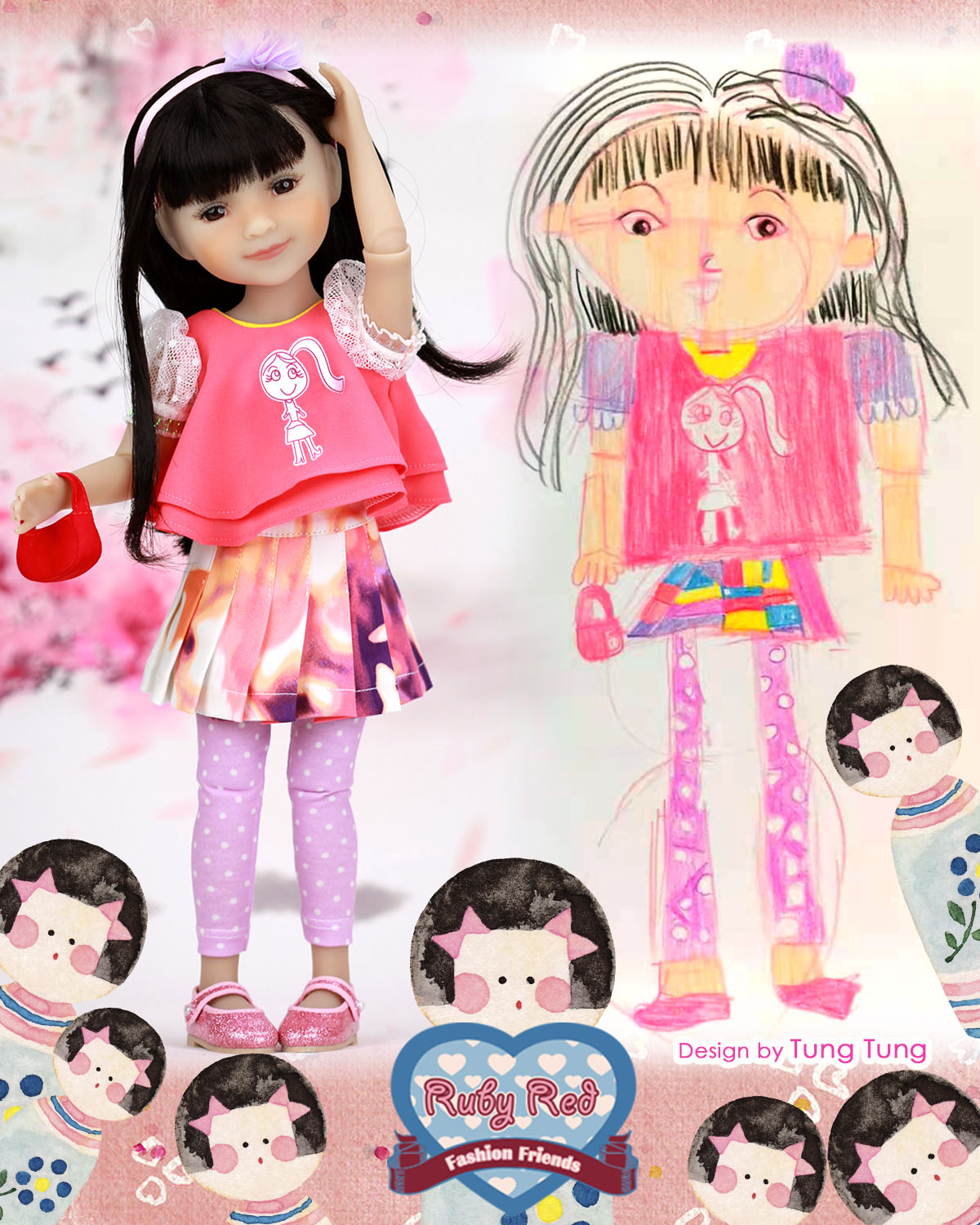 The whole experience of working with someone outside our team was satisfying and heart-warming. We do wish to repeat the experience by working with other artists around the world.
I am grateful to the internet for enabling our team to interact with and connect to people on the global stage; it is the thing that makes these collaborations possible. Honestly, without the internet, it would've been not only difficult for us to share Ruby's design to the world, but also near impossible for us to see the designs made by many of our talented collectors. We do surf around the web and Facebook a lot to look at what our collectors have designed using the RRFF dolls, and we do share those designs within our team with a lot of comments like:
"Ooooooh look at this!"
"Wow that's' pretty, who made that?"
This eventually leads to:
Let's reach out and see if we can collaborate and make a new doll together!
As a result, we are working hard to learn more about the secrets of the internet in order to understand how we can better use it to achieve collaboration with the wider community.
Primarily, we are designers and manufacturers, interacting with the physical rather than the abstract. Therefore, this new internet "thing" can be sometimes be mysterious and confusing for us.
Nonetheless, it also provides the platform for us to work together with artists and designers we would otherwise be completely ignorant to.
I am SO looking forward to the next project with the next talent……
Derf
Nov 26, 2021