10 Things You Need To Know About Ruby Ho
An interview with our chief designer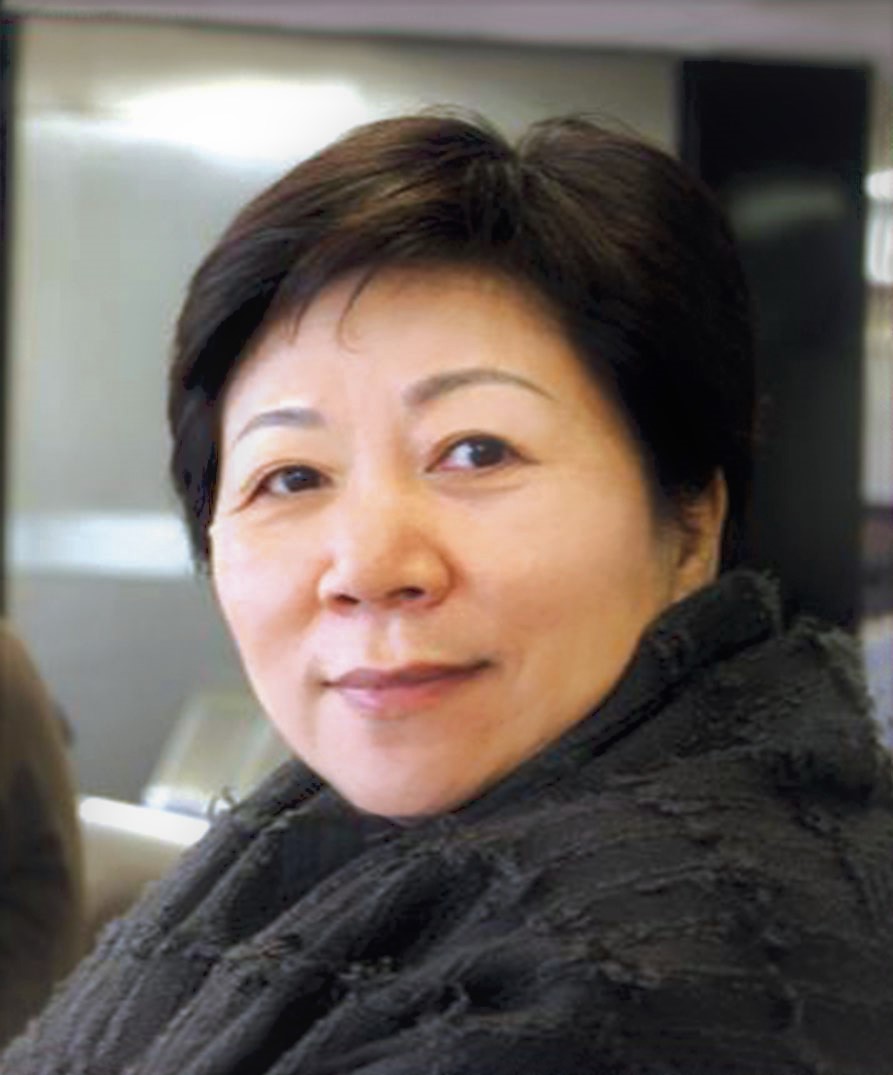 This week we had the opportunity to sit down with our chief designer, Ruby Ho, and learn more about her as a designer and as a person.
Hi Ruby, thank you for sitting down with me today, I know you have a pretty packed schedule at the moment!
Ruby: Yes, its always quite busy leading up to Christmas and new year… but its no problem! It's nice to take a break. 
1. What's your favourite time of day?
 I know its usually considered a chore, but I really enjoy my morning commute. I usually ride in the car to get to work so I can relax and gather my thoughts before starting the day proper. I like to look out the window for inspiration, Hong Kong has such an interesting mix of futuristic architecture and dense, almost jungle-like, countryside, so it is a pretty engaging background to stare out at.
Sometimes the afternoon is really exciting though. Occasionally, around 2pm, we receive samples from the factory of some doll or idea that's in production. It's so gratifying to see my ideas come to life… almost like they're my babies!
2. What was it that first got you interested in dolls and doll design?
              When I was growing up, in Shanghai, my mother was often out of the country, working in Hong Kong. I think that lead me to look for companionship in unlikely places, and my first experience with dolls stemmed from that. The first time I saw a real life doll was in Shanghai, she was sitting in the window at a department store in town. Her name was Miu Miu and I instantly fell in love with her! I had a pretty active imagination as a child, and I saw this doll in the window display as friend who I could confide in, she really was very special to me. After meeting her [the doll], I started experimenting with making my own dolls. I didn't have access to much equipment at the time, so I had to be a bit resourceful. I would try and make dolls out of pillows and sew them clothes from spare bits of fabric - I suppose this is where my fascination with dolls and making dolls grew from.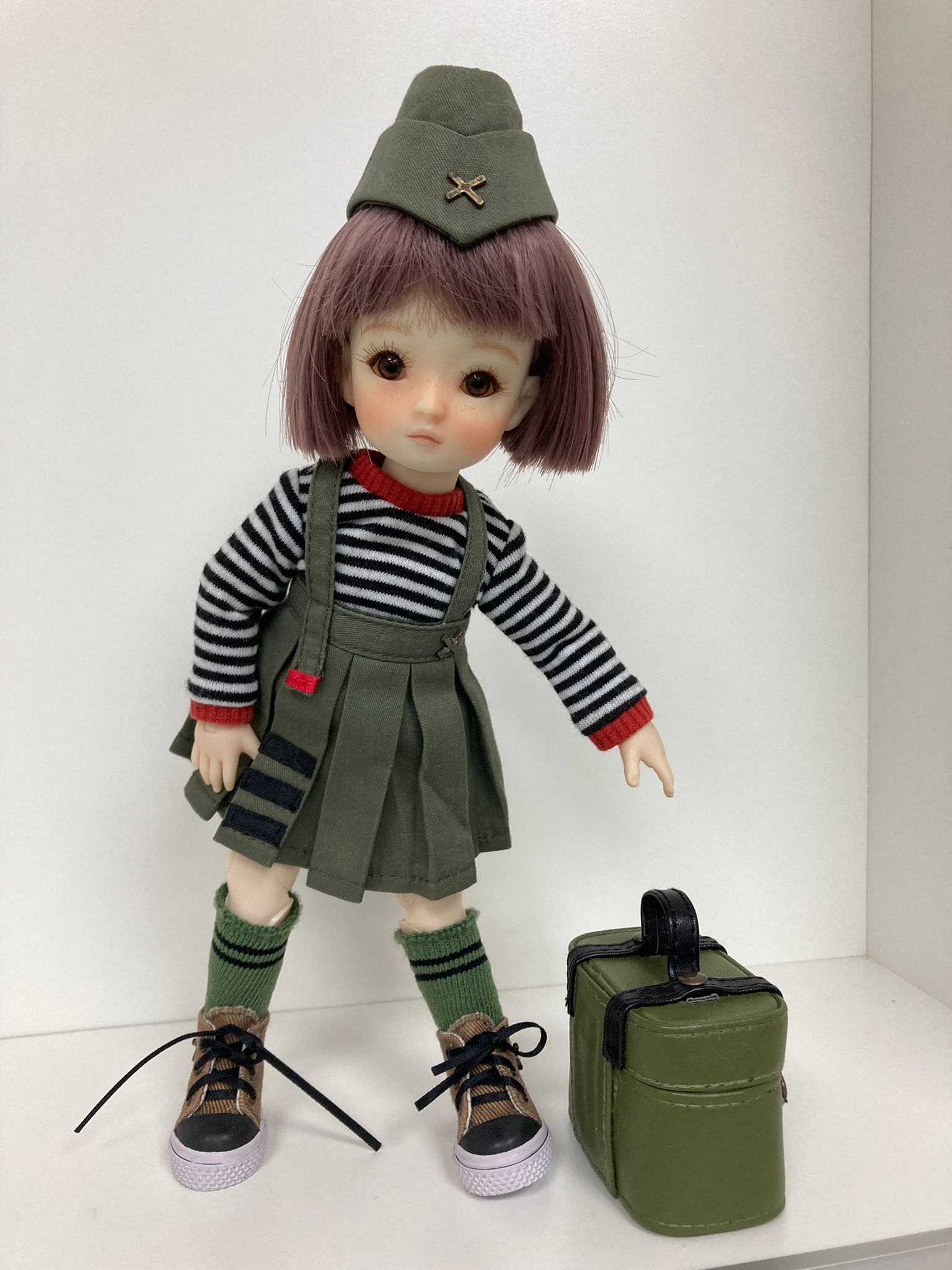 Our Ruby Red Galleria Belinda doll, whose outfit is inspired by military uniforms
3. What inspires you?
              I feel really inspired when I'm travelling. I like to reference different countries and cultures in my designs. In particular, I find different architectural styles and countrysides really interesting and beautiful. Another thing that I have drawn a lot of inspiration from recently is all kinds of uniforms that represent belonging to certain institutions, like private school uniforms, scout uniforms, army uniforms… things of this kind. They always look so smart and purposeful. I'm quite attracted to the dark blues and khaki greens that are often in these uniforms and recurring motifs like stars and stripes. A lot of the doll outfits I have designed are like a mix between casual fashion clothing and different types of uniforms.
I think one of the reasons I'm drawn to uniform styles comes from some childhood experience, I had to leave formal education when I was 15, and so was never really a part of the groups that had these kinds of uniforms…. I always felt a little envious of the people that got to wear them, which is why I think I include so many uniform like details in my designs. 
4. What's your favourite era of fashion?
               I've always loved the fashion I grew up with, my favourite fashion era is definitely the 1950s, especially the fashion of 1950s Shanghai. I always remember the women looking so classy and refined, I admired that as a child.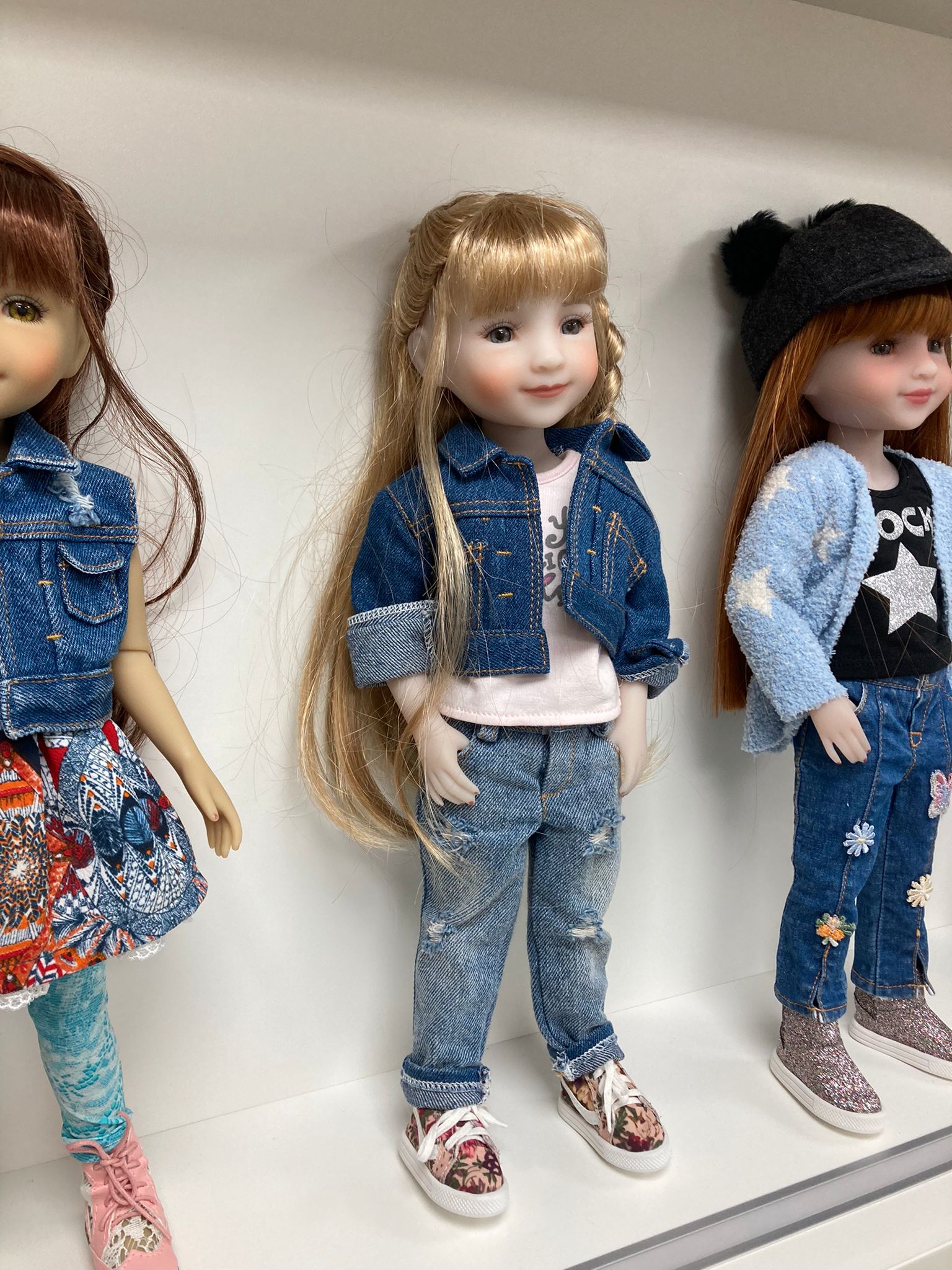 Let Your Light Shine Sara from the Fashion Friends line wears a denim jacket and distressed denim jeans 
5. What are you obsessed with right now?
             Design wise, I'm really loving experimenting with different types of material, especially denim. I like to try different washes, different cuts, different dye techniques, even different ways to distress denim. I always want each doll line to have a cohesive style, but also I believe its important for each doll to be unique so there is diversity within the product. Therefore, I experimented with lots of different ways to work with denim for the Fashion Friends line so each doll would have a special look that includes denim in some capacity.
6. What design are you most proud of?
              I have to say my favourite project is the series that captures the 1950s Shanghai style I so love. Our Ten Ping dolls are inspired by my memories of Shanghai in the 1950s, and so I am really proud the design team and I were able to make these dolls beautiful tributes to that time. 
7. What future projects are you excited about?
              We have so many great projects planned for the coming year, I'm excited to share all of them. One project in particular I'm looking forward to is a doll we are working on whose dress is inspired by both Chinese culture and Western culture and represents a sort of  fusion of the two, like a traditional Chinese outfit but bought into the 21st century. She [the doll] has these beautiful shoes that are inspired by Chinese manchu shoes, or flower pot shoes, basically these are shoes with a platform, but the platform is smaller in length than the sole of the shoe. According to Chinese folk-lore, a goddess made these style of shoe to avoid insects and dust on the ground.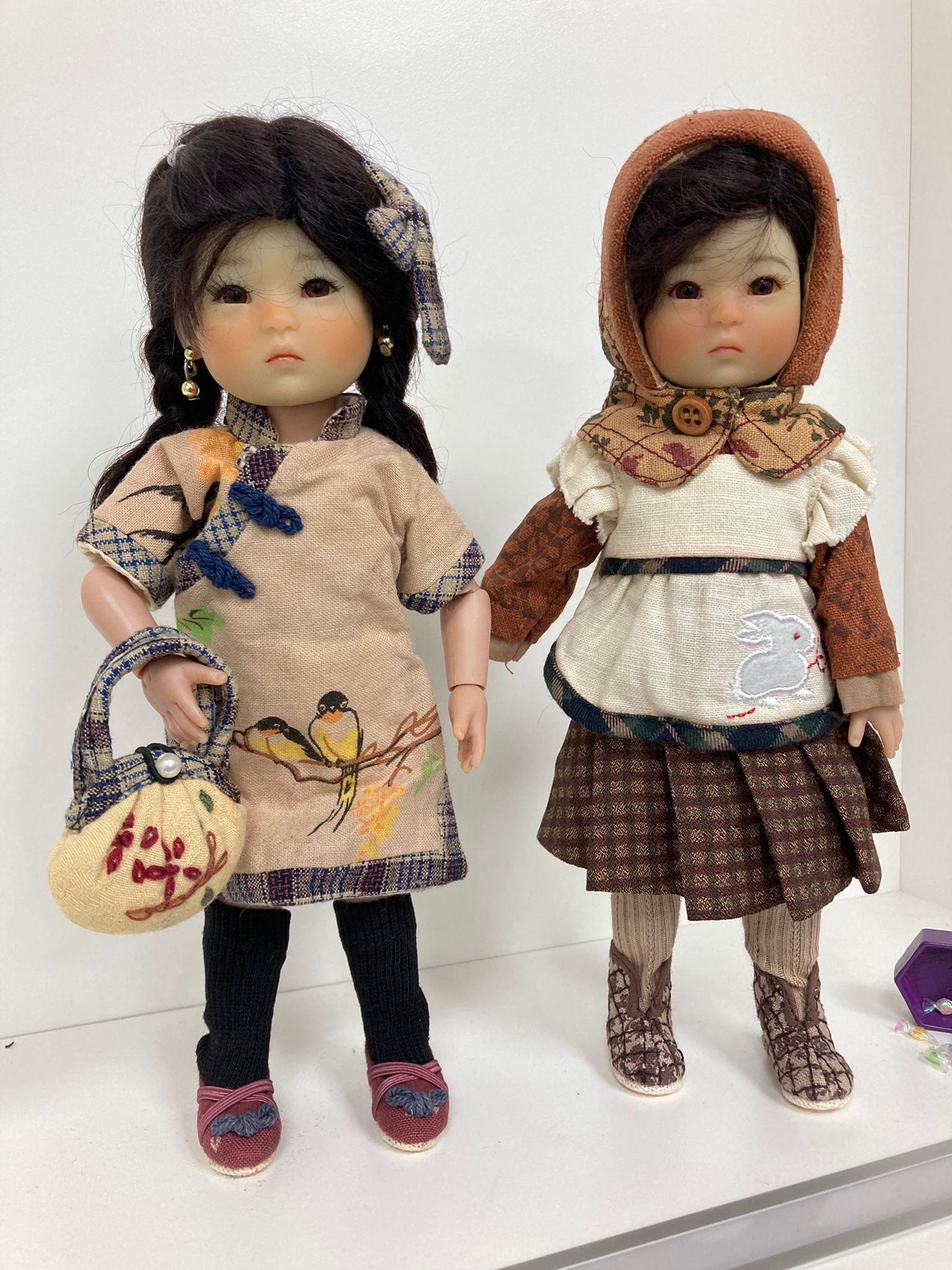 These dolls from the Ten Ping line are dressed in traditional Chinese clothes 
8. What are the three things you can't live without?
                   Hmmm… only three? I definitely couldn't live without my family, time and space to be creative, and the ability to travel, which has been a little difficult lately.
9. How would you define yourself in three words?
                     Grateful, busy and happy!
10. What's your favourite holiday?
I have to say Chinese New Year. Mainly because of all the time off! It's the longest holiday here, so I can really relax and not worry about how the business is running and things like that, I can concentrate on just doing the things that I like and spending time with my family. 
Thanks Ruby!
Those are all our questions for Ruby today, we would love to know if you have any more questions for Ruby or for the rest of our design team! Comment your questions down below or email them to [email protected]